5 On The Farm - August 28 to August 30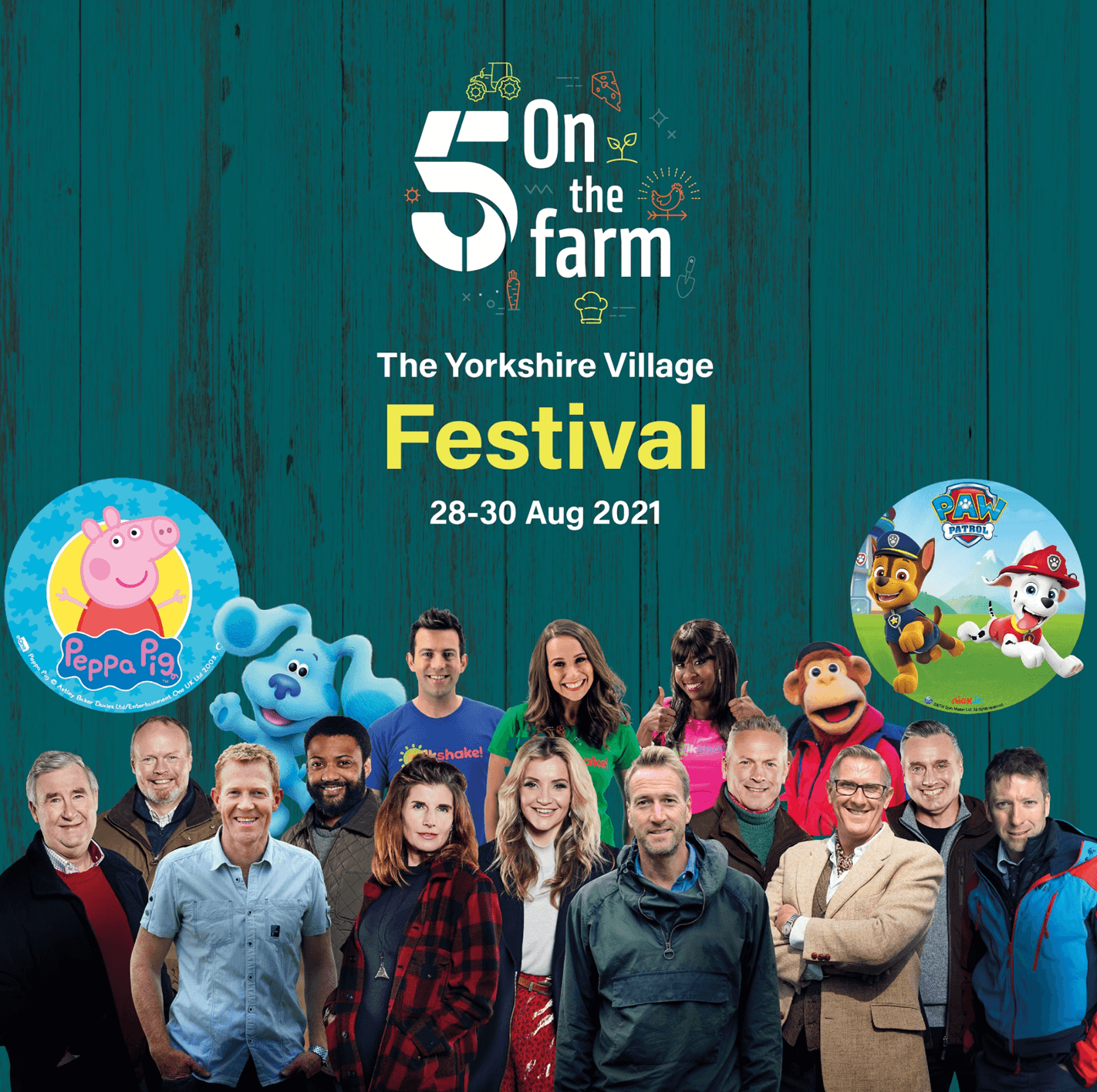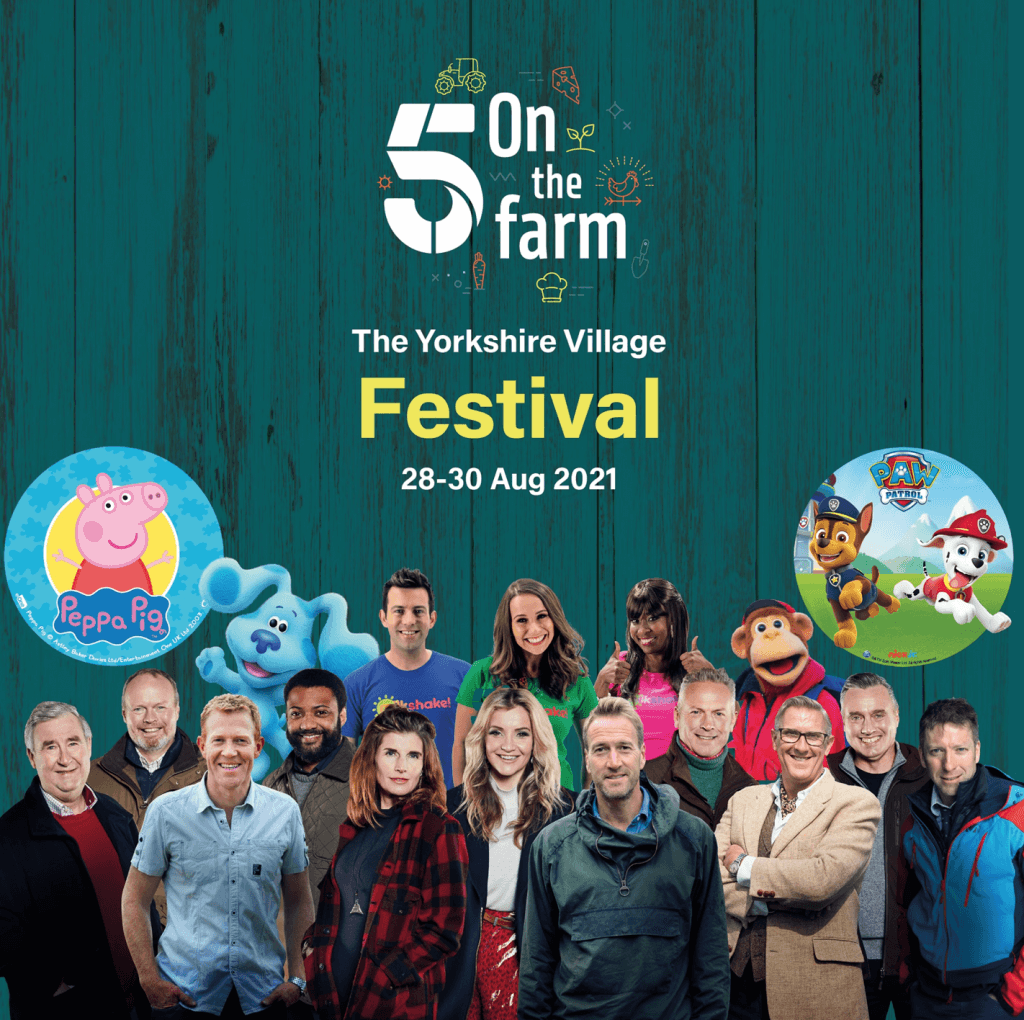 Cannon Hall Farm has been chosen to be the host farm for a spectacular new three-day festival which is being held on August Bank Holiday weekend 2021.
Channel 5 has announced the launch of 5 on the Farm – where visitors will be able to see the stars of their favourite Channel 5 shows, meet their favourite presenters and animals, attend workshops and watch live demos.
The festival will be packed full of activities that the whole family can enjoy. Visitors can step into the world of Channel 5's best-loved shows, attend panels and Q&As, watch live demos, take part in a host of making, baking and countryside activities and see their favourite stars perform throughout the weekend.
Guests will include Our Yorkshire Farm's Amanda Owen, stars of The Yorkshire Vet, Julian Norton and Peter Wright, and Cannon Hall Farm's very own famous farmers Dave and Rob Nicholson.
Channel 5's Milkshake! will come alive in the Milkshake! Meadow where kids will be able to meet the characters from their favourite shows, watch live performances from presenters Derek Moran, Jen Pringle and Kemi Majeks on the Milkshake! Stage, take part in arts and crafts and fun lessons on the great outdoors, and get their hands dirty in Milkshake! garden.
If that wasn't enough, ticket holders will be able to take a trip to the on-site country pub and enjoy a range of local and home-made food and drink stalls – and then visit the farm itself to see all its famous animals like Jon Bon Pony, Audrey the Alpaca and Gary the Donkey.
Find out more!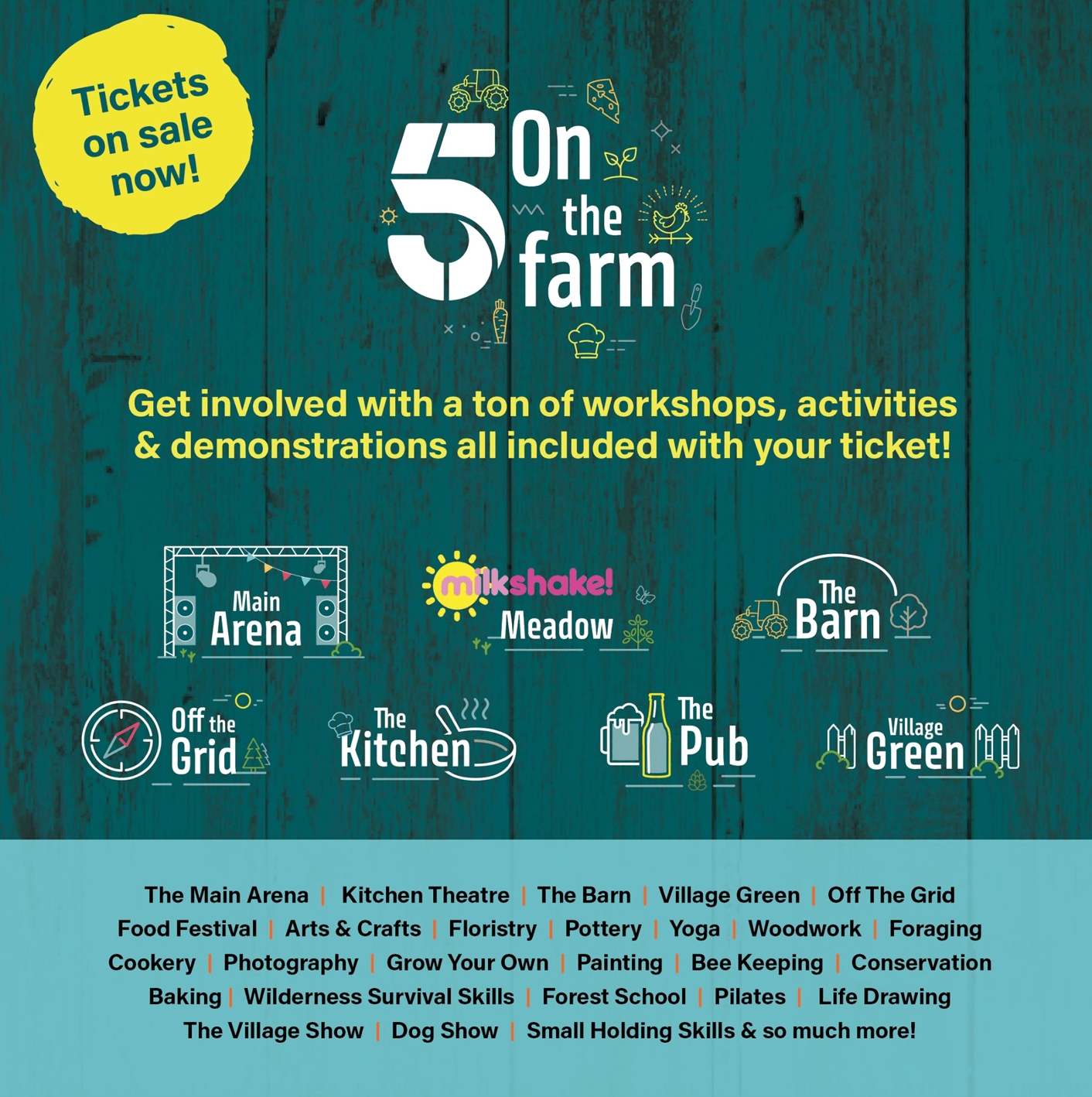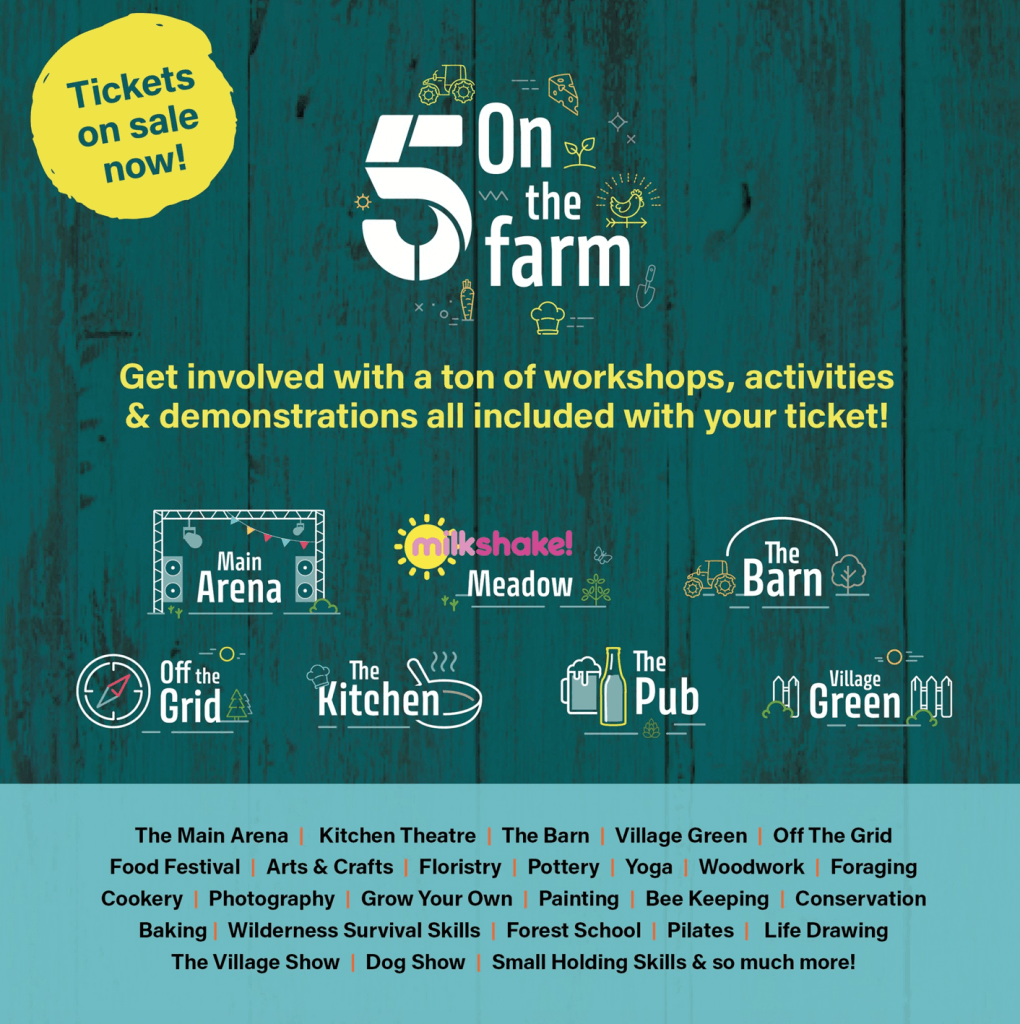 Please note: this is a premium event spanning our major event fields delivered in partnership with Channel 5. As such, farm admission tickets are not valid as this requires specific 5 On the Farm event tickets. The farm will be CLOSED on these dates to all but 5 on the Farm event ticket holders and will be included in your ticket admission to the event.
Event date
August 28th 2021 - August 30th 2021
Location
Cannon Hall Farm