Baa-rilliant Craft Fair – December 10 and 11 - August 1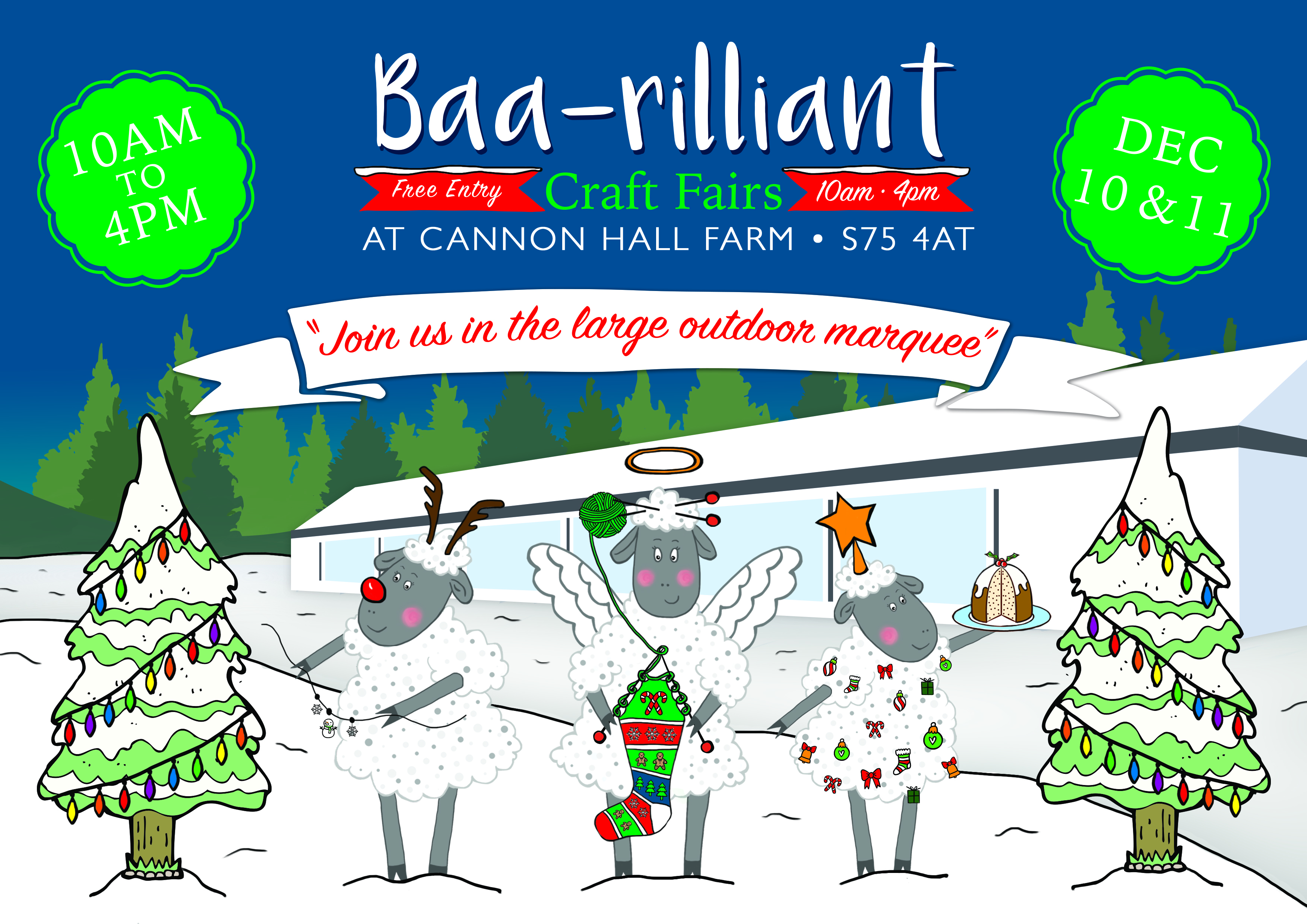 Calling all craft lovers!
Script Craft Fairs is hosting the last craft event of 2016 to top off a Baa-rilliant series of events at Cannon Hall Farm!
Craft lovers, if you want to find some beautiful, handmade products at a fun event, then this one is for you. The very best artisan traders have been rounded up to show their wares – everything from homeware, jewellery, fudges, bags, bath products.
The Christmas fair will be on December 10 and 11 in the giant marquee and is free admission.
Please note – entry into the farm is chargeable and there is a parking fee.
For more info, contact events@scriptmedia.co.uk or call Lucy on 01226 734630
Event date
August 1st 2019