Book Launch Open Day (Exclusive Use) - May 6
After the success of our book launch last year, we are thrilled to announce we will be doing it all again for our second book – Springtime at Cannon Hall Farm.
On May 6, we will be we are closing our farm to the public to open for a very special experience with golden ticket holders.

We've limited capacities to ensure everyone has a magical experience and our golden ticket holders will be given exclusive access to the farm with a special day tailored to celebrate the launch of our brand new book, Springtime at Cannon Hall Farm (published by Ebury in March 2022.)

This book covers the story of Cannon Hall Farm – from family business to appearing on popular Channel 5 TV shows like Springtime on the Farm and This Week on the Farm.
Our Book Launch Days are open to people who purchase our Golden Ticket Book Bundles which include a
signed book and merch bundle with pin badge, mug and tote bag plus a golden ticket to book yourself in to one of these open days.

We're still working on the full programme but expect talks from Farmer Robert and Farmer David about the book and lots of extra information and demonstrations with our amazing team of farmers centred all around chapters in the book.
The book is not published until March and so no orders containing our book bundles will be shipped until that date.
If it is for a gift, we've got you covered! You get a downloadable gift certificate on checkout for you to print at home.
NOTE: This exclusive use day is tied in to the book launch – only tickets purchased in these bundles are valid for the open day. The farm will be closed to anyone other than these ticket holders. You will be sent information nearer the time on how you book in. Purchasing this bundle does not constitute a booking: you have to book in with your 'golden ticket.'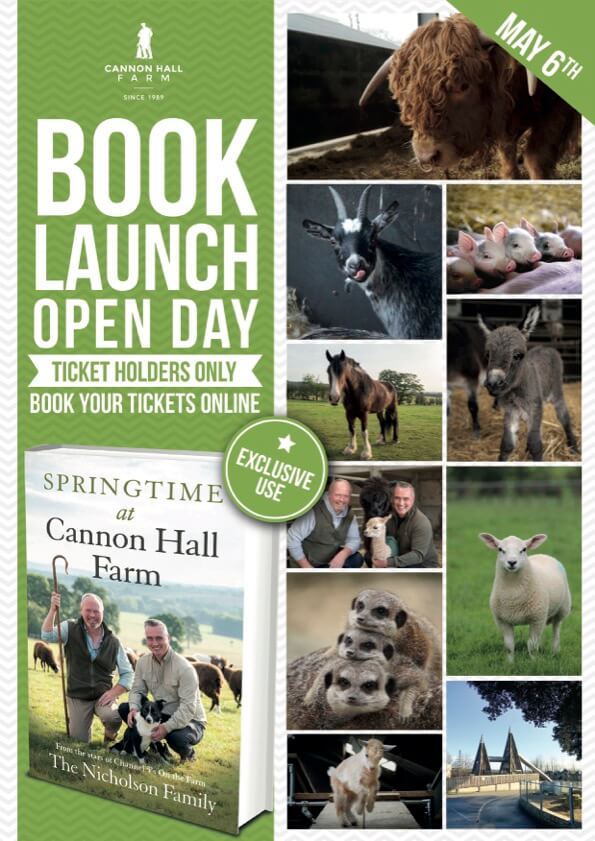 Location
Cannon Hall Farm, Bark House Lane, Cawthorne, Barnsley S75 4AT