Crafty Kisses – Craft Fair (Script Events) February 12, 2017 - August 1
Calling all craft lovers!
After a partnership that began in 2016, Script Craft Fairs is thrilled to announce a return to Cannon Hall Farm for limited dates in 2017!
The craft events are hosted in the huge outdoor marquee – and during the event, Script take it over and fill it full of crafting genius.
Craft lovers, if you want to find some beautiful, handmade products at a fun event, then this one is for you. We're talking homeware, jewellery, fudges, bags, bath products – you name it, our stalls will be showcasing it!
Entry into the craft event is completely free, although a £3 parking charge applies if you are parking in Cannon Hall Farm car parks (this fee is redeemable when you spend £10 in the on site restaurants.)
Please note – entry into the farm is chargeable.
For more information or to book a stall, contact events@scriptmedia.co.uk or call Lucy on 01226 734630.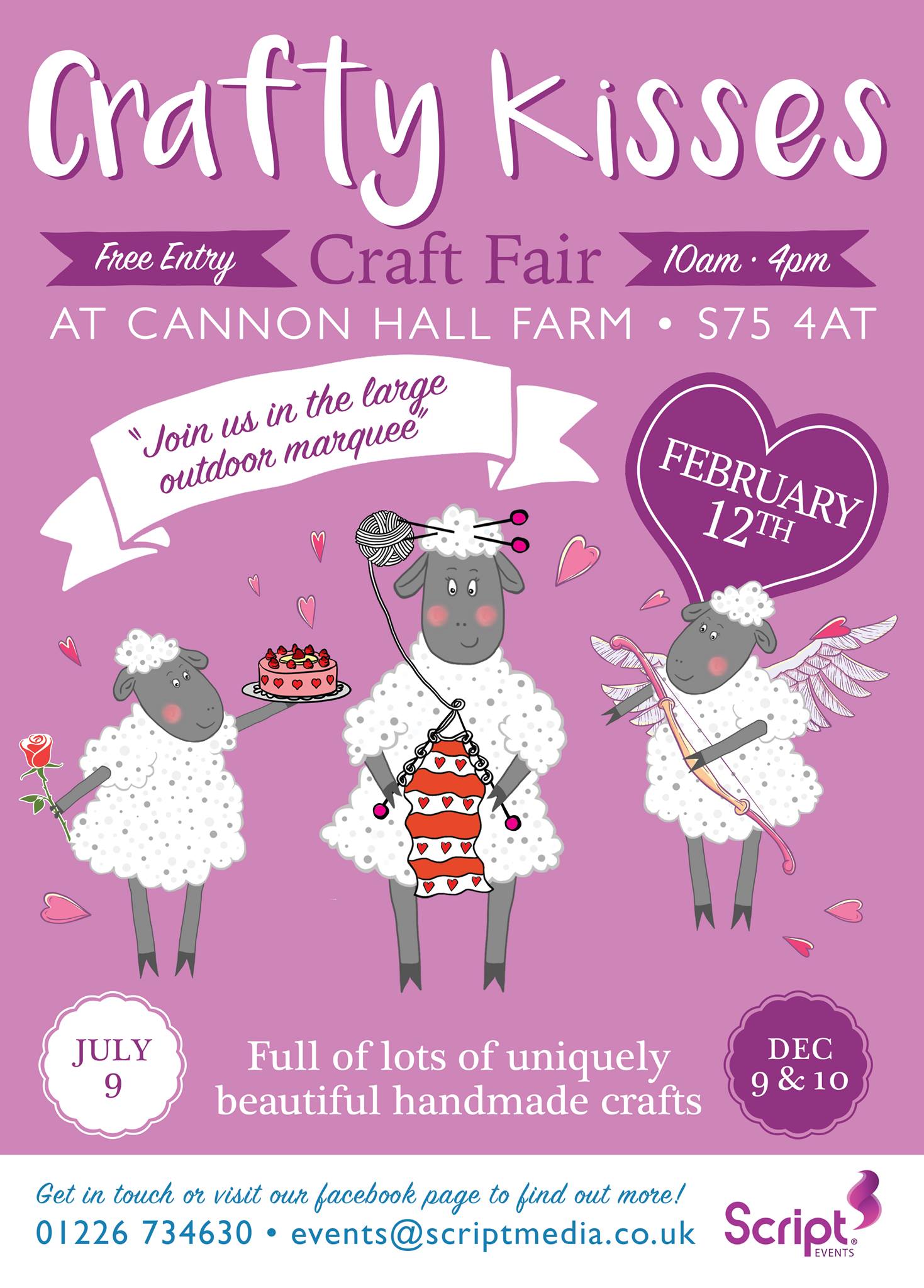 Event date
August 1st 2019