Dinosaur Weekend at Cannon Hall Farm – SOLD OUT!! - August 1
We are very sorry to say that our dinosaur event for September 9 is SOLD OUT! Please note there will be NO FARM ADMISSIONS on this date unless you have a prebooked ticket.
The dinosaur adventure runs in our event field until 4pm – we do anticipate it will be busy but please be assured we will try our best for our rangers to get the dino training done as efficiently as possible.
Visitors are taken around the adventure in small groups and there may be a wait until the ranger takes you in.
*******************
Something ROAR-some is happening at Cannon Hall Farm…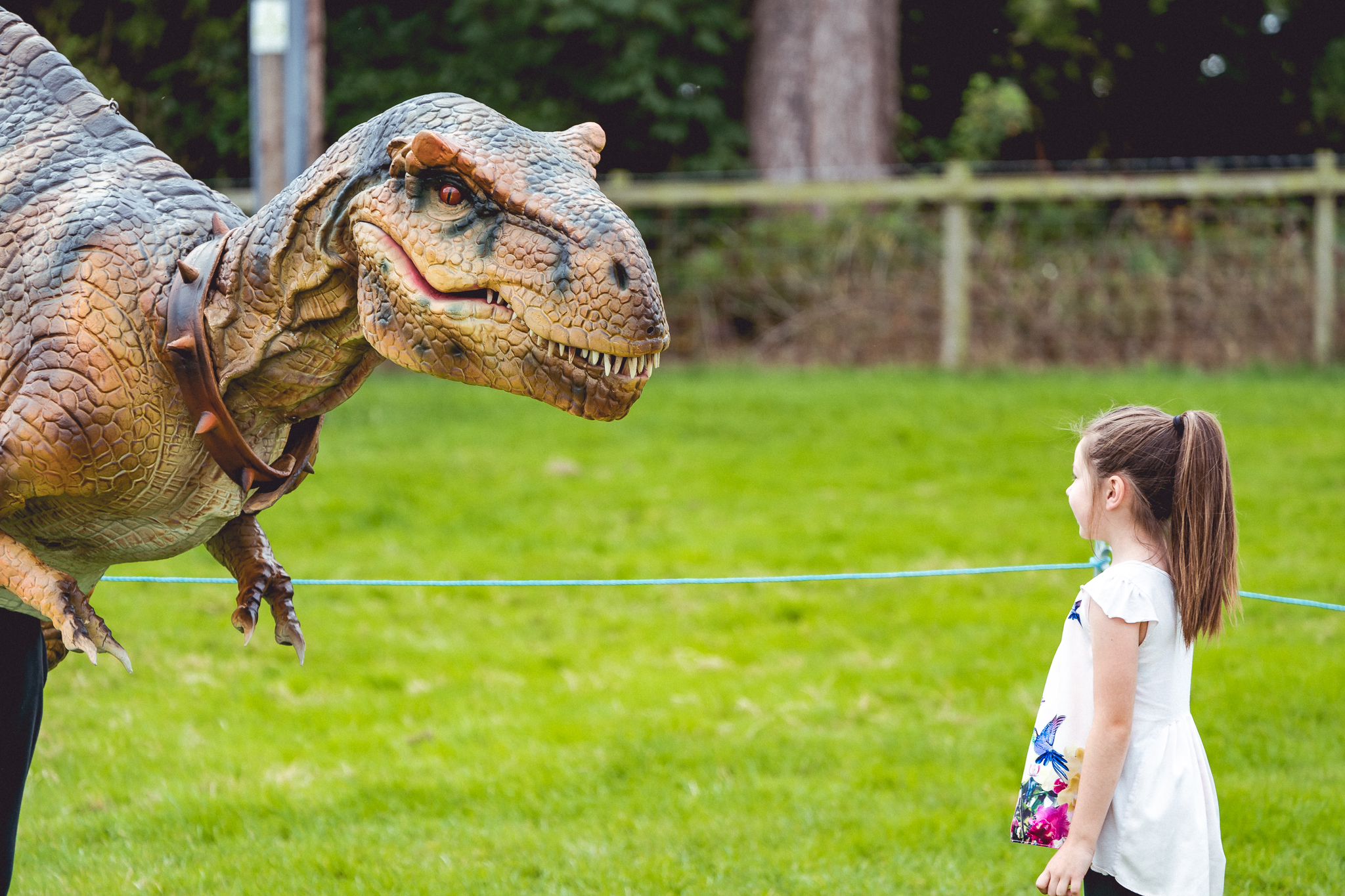 Dinosaurs will once again roam the fields of Barnsley thanks to our brand new event partner Talegate Theatre Productions and their amazing 'D.I.N.O' team (Department Into New Origins).
Come on your own dinosaur adventure on September 8 or 9 and register as a trainee ranger at D.I.N.O basecamp, where the chief ranger guides you through Jurassic knowledge and then trains you in what to do in an emergency situation- a dinosaur break out!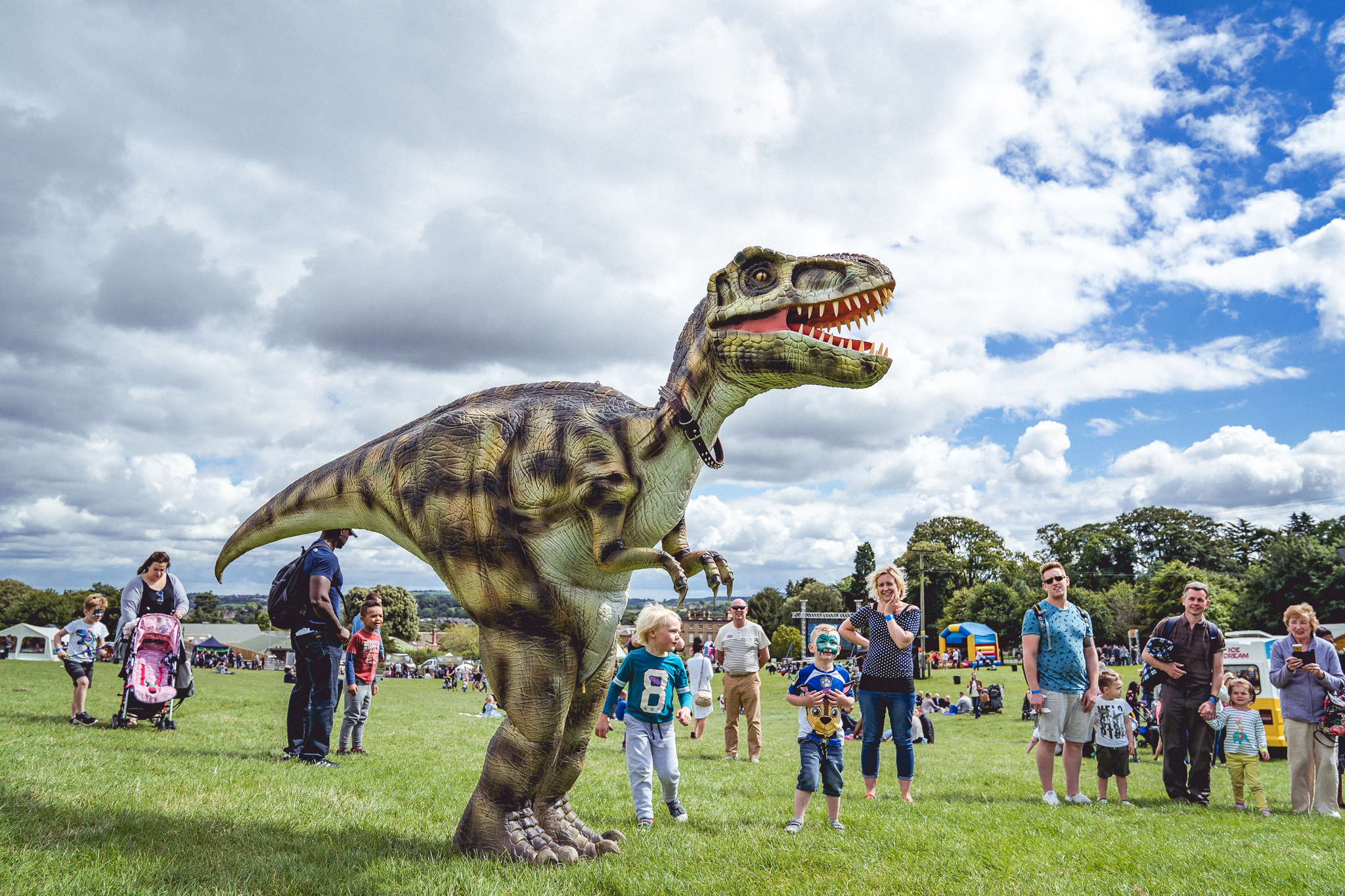 When you are fully briefed you will explore the laboratory where Dino DNA was taken from the pre-historic goo. You will see a dinosaur hatch from an egg, handle a baby dinosaur in our nursery and finally visit a fully grown T-Rex in his enclosure.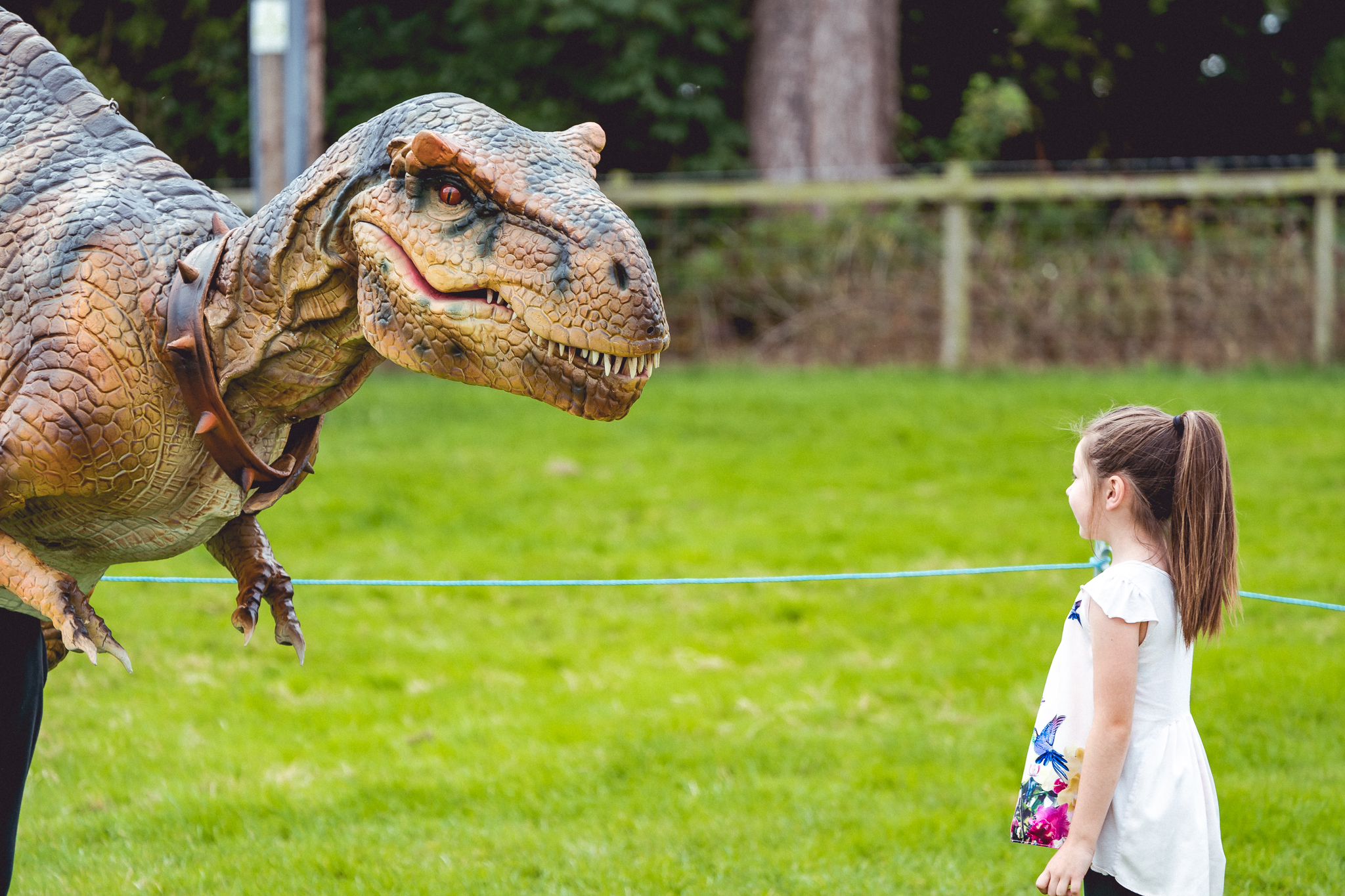 Hopefully nothing will go wrong on your visit- we wouldn't want dinosaurs breaking free now would we? (Tee tee!)
All trainee rangers can also report to the 'Bone Yard' where each ranger can dig for their very own dinosaur fossil and report their findings to the ranger on duty.


A fully immersive dinosaur adventure that includes:-
An interactive show around our event field
Extract pre-historic goo from fossils
Handle a baby dinosaur
Meet our terrific T-Rex
Dinosaur fossil hunting in our new sand-pit
All day farm admission
We expect demand to be high for this event and suggest our farm visitors should prebook online to secure their space and avoid disappointment on the gate – we have a set capacity and once tickets are allocated, we can't sell anymore.
Tickets cost £9.95 per person and include all day farm admission from 10.30am. Under twos go free and a family ticket is £38.
Please note that this event is included FREE with your farm admission ticket. There is no farm only ticket. If you wish to visit this weekend we highly recommend prebooking to avoid disappointment.
This is event is full on family fun with elements that are sure to delight the whole family – who doesn't love a T-Rex? However the adventure around our event field has been designed with children in mind (best suited for those age 11 and under)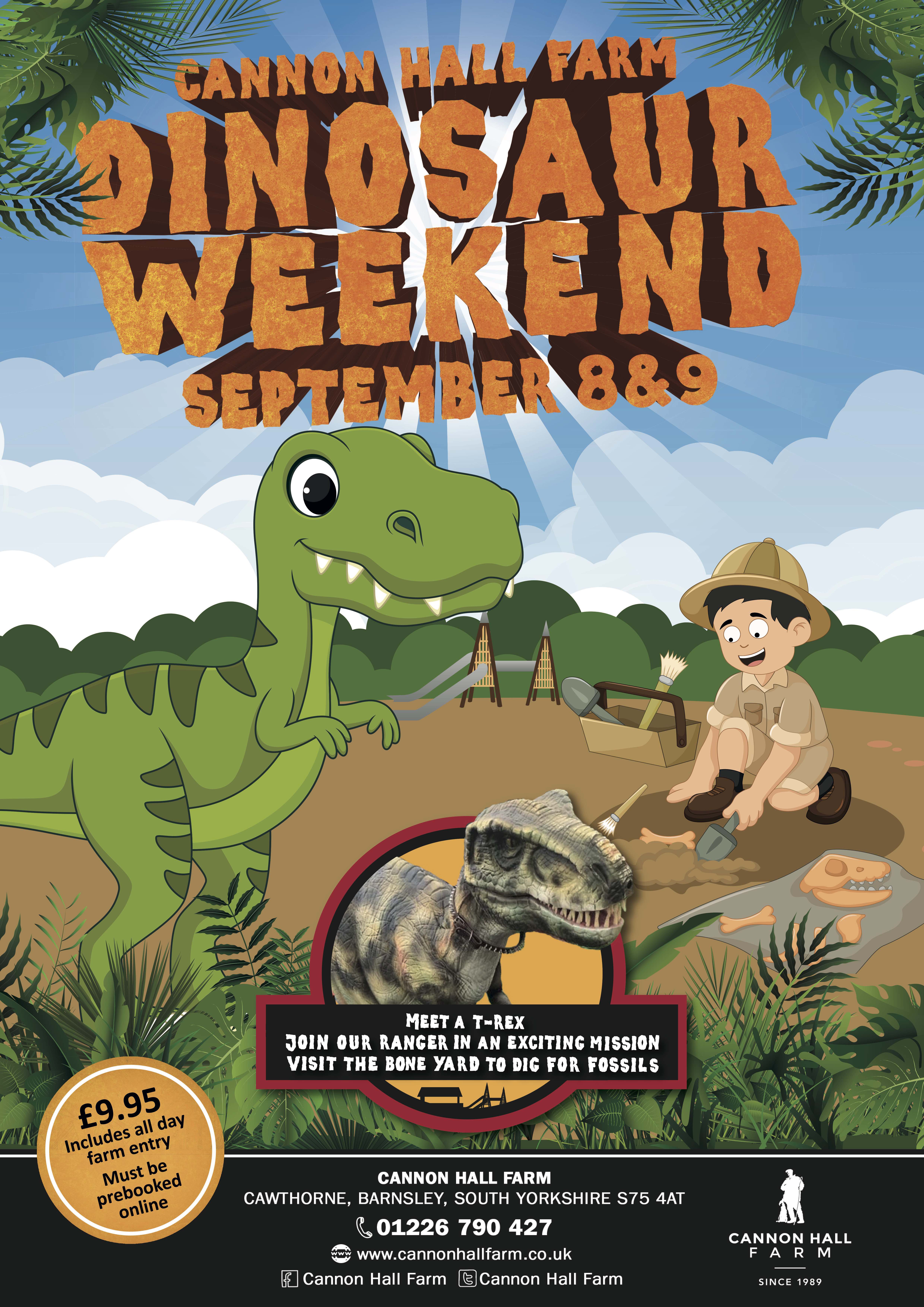 Event date
August 1st 2019