Mother Goose Pantomime - November 14 to November 15
Join TaleGate Theatre Productions a cracking Christmas panto – as they bring Mother Goose for a very limited run on November 14 and 15 at Cannon Hall Farm!
Feathers will fly as Fairy Virtue battles against Baron Vain in a traditional tale of Good versus Evil.
Will Mother Goose be swayed to the dark side of vanity or will she save her best friend, Priscilla, the goose that lays golden eggs?
Will Billy Goose marry Jill, the baron's daughter? Have a gander at the pantomime that's full of slapstick, silliness and magic.
The production (which runs at around an hour and 20 minutes with an interval) will be staged in an indoor, heated new event space – with a full stage, and breathtaking special and light effects, bringing all the fairytale magic of traditional pantomime.
Mother Goose will be showing at Cannon Hall Farm on November 14 and 15. All pantomime tickets include full day farm admission.
There are three shows per day – and tickets must be prebooked. Seats cannot be reserved, but each performance is a relaxed, family-friendly one where children are encouraged to sit on crash mats at the front.
*Please note that no free passes or discount vouchers can be accepted for our pantomime tickets.*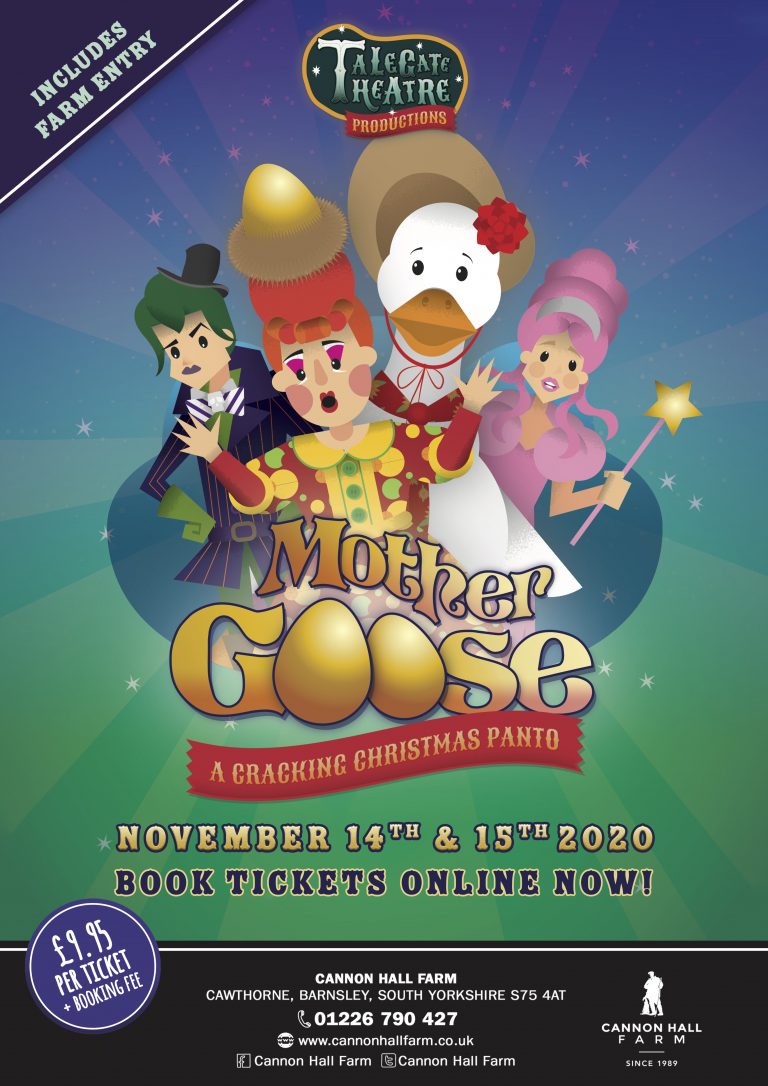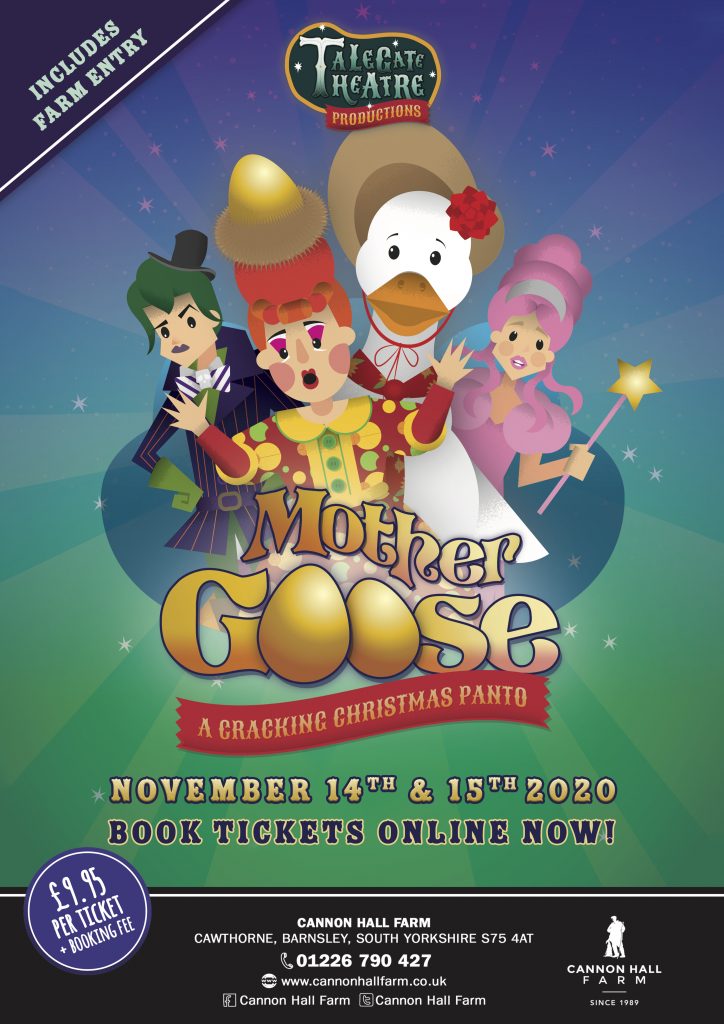 Event date
November 14th 2020 - November 15th 2020
Location
Cannon Hall Farm, Bark House Lane, Cawthorne, Barnsley