Rob & Dave Go Back To School – Charity Event - September 21
Farmers Rob and Dave will be going back to school this September – for a one night only charity fund-raiser.​​
They will be appearing at a special event at their old school in Penistone to help raise funds for a student's World Challenge to Croatia.​​​
On Thursday 21st September, the farmers will give an exclusive talk about their school days at Penistone Grammar School and share how they have found success on the farm and on television.
Doors open at 6.30pm with the event starting at 7.15pm.
Before the event and at the interval, there will be tea and coffee available and there will also be a 'pop up' school tuck shop.
There will also be a raffle to win items signed by Rob and Dave, Cannon Hall Farm merchandise and prizes donated by local businesses and supporters.
Limited tickets are available to purchase for £7.50 – including booking fee.
This event is to raise money for PGS student Zach Painten's World Challenge trip to Croatia in 2024. Zach would like to thank Rob and Dave for generously giving their time in support and to the staff of PGS for their support in hosting the event.
Please note: Cannon Hall Farm is not responsible for any bookings or tickets for this event. Our team cannot assist with queries – we are just the special guests on the evening.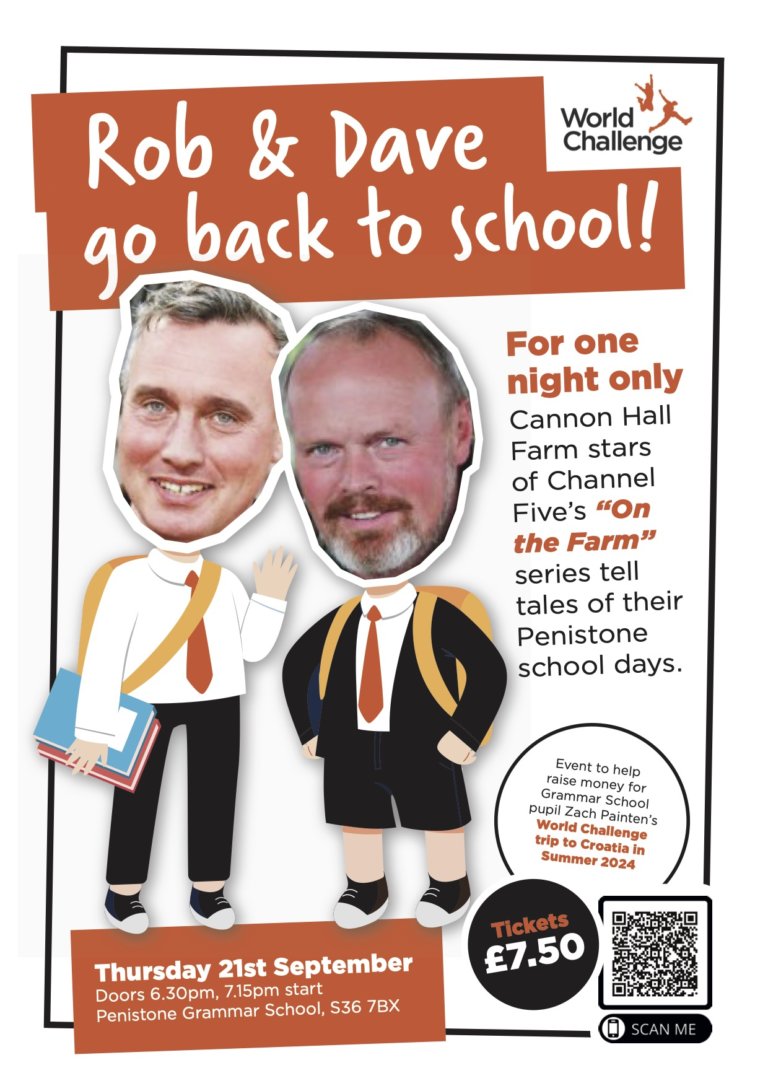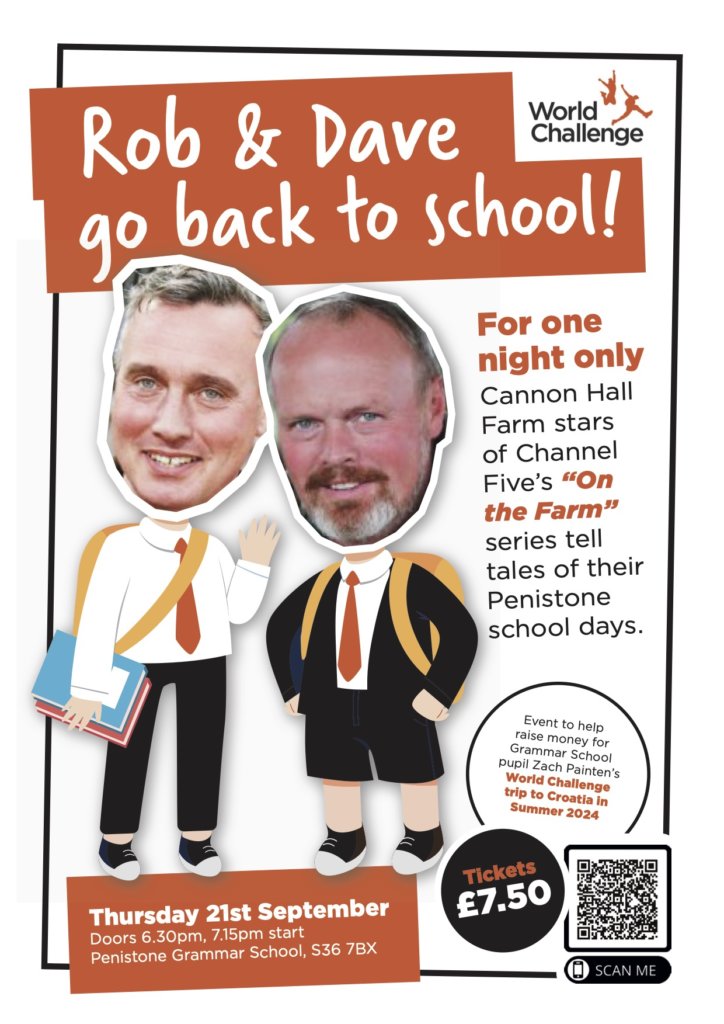 Event date
September 21st 2023
Location
Penistone Grammar School Huddersfield Road Penistone S36 7BX