Shania Twain Tribute Night – March 17, 2018 - August 1
Join us in the luxurious surroundings of the White Bull restaurant for a spectacular night of entertainment and amazing food.
Join Nicola Marie – a tribute to Shania Twain – for an amazing night of music and delicious food.
Whether you love country music, pop or a combination of the two, then this show has something for you. Nicola's tribute to Shania Twain possesses the class and finesse of the lady herself in performing all of her hit songs such as 'Man I Feel Like A Woman', 'You're Still The One', 'From This Moment', 'Gonna Getcha Good' and many more.
In addition to the show, there are several country music dance favourites such as 'Footloose' and 'Working 9 To 5', ensuring your night ends on a high.
Your ticket includes a delicious three course meal and live entertainment. Our bar will be open until 11pm.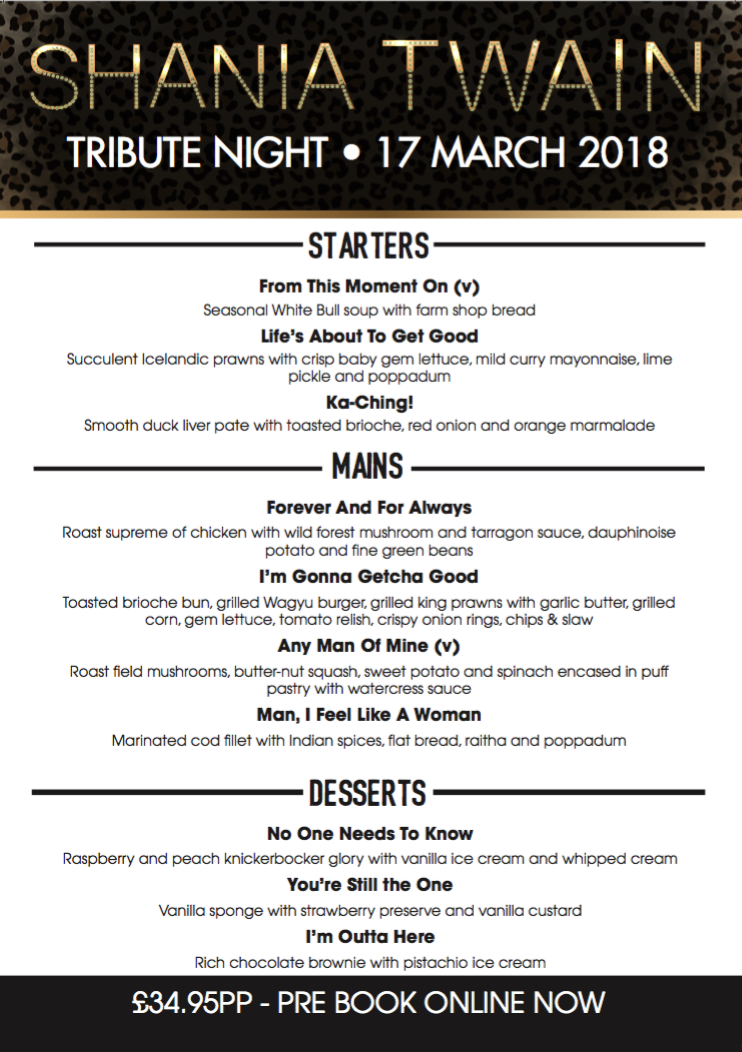 The event will be on March 17, 2018 and tickets cost £34.95 which include a three course meal and entertainment.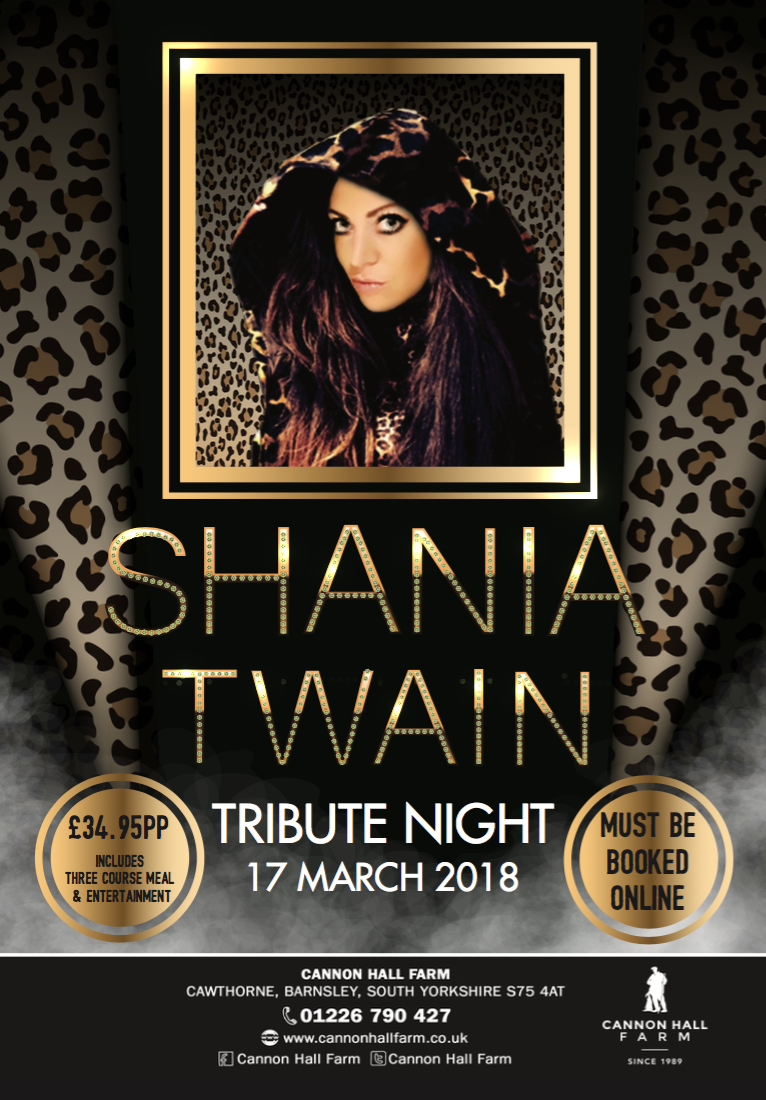 Event date
August 1st 2019