Shear Genius Sheep Shearing Festival - August 1
Cannon Hall Farm's first ever Shear Genius Sheep Shearing Festival will take place every day between May 28 and June 5 on our farm.
Join us as we shear the sheep to rid them of their winter fleeces and hear about how our sheep's wool is used to make carpets and yarn.
Throughout the event we will have lots of 'sheepish' craft activities, plus a special rhyming story that we've had especially written about our adventurous sheep and their antics.
There will also be daily appearances by our fluffy sheep character mascot and daily Secret Sheep Search's throughout the farm where entrants can be in with a chance of winning a family ticket to visit us again.
This activity is all included with your farm admission, so you can also spend the day having fun on our farm, visiting the animals, experiencing our amazing play areas and watching milking demonstrations, sheep and ferret racing and tractor rides.
Price on the gate is £8.95 per person, or £34 for a family of four. Pick up an event flyer for £5 off a family ticket – or on our website we're offering an early bird booking discount.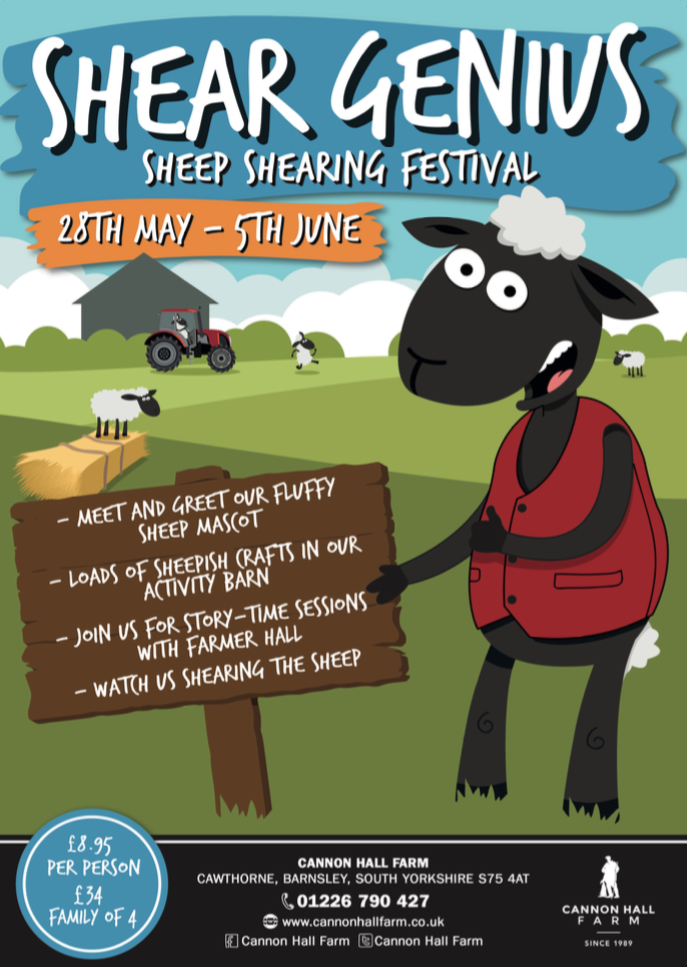 Event date
August 1st 2019