Socially distanced Santa Parade - December 5 to December 24
To book farm entry and Santa parade tickets click here.
If you have a farm admission voucher and need to covert it to book your place click here.
If you need to book in with an existing online ticket - go here.
Join us at Cannon Hall Farm this December when a very special guest will be visiting to make your family Christmas super special.
We've had to significantly change our usual festive offering – but we are hopeful to celebrate with you in our brand new, entirely outdoor socially-distanced Santa experience.
We know the world is a little different right now – so we've taken extra steps to make sure your visit with your family is as safe as it possibly can be.
If you look on our Facebook page, you will see our reopening policies have been praised for the safety measures we have in place – which include enhanced cleaning, limited numbers, timed arrival sessions and a one way system in place. Please take a moment to read our most up to date visitor information.
Our socially distanced Santa parade will apply all the lessons we've learned since our reopening – and will give children the chance to see Santa in a totally outdoor environment.
Santa will be doing a parade loop around our sheep racing arena.
Our staff elves will be on hand to ensure social distancing is in place around the track and to move customers in and out of each session.
Your ticket will include farm admission, which means you can check out all the amazing animals in our undercover barns and roundhouse, visit the reptile house and go on our outdoor adventure playgrounds.
All paying children being given a souvenir to remember their visit – a commemorative keepsake colouring book featuring our most famous animals, drawn by local artist Elysia Gilman.
Due to the ever-changing guidance on restrictions in place, we have worked hard to manage expectations and we'd advise all customers to read our information page here for all details on what is open at this time.
Please note: you cannot mix and match our entry and parade timings. You must arrive to the farm at your entry time and make sure you are in the sheep racing arena for your parade time. It is your responsibility to ensure you arrive in time. Sadly admissions cannot be guaranteed for late arrivals.
Tickets for our Santa Parade event will cost just £9.95, plus a £1 booking fee. It includes farm admission.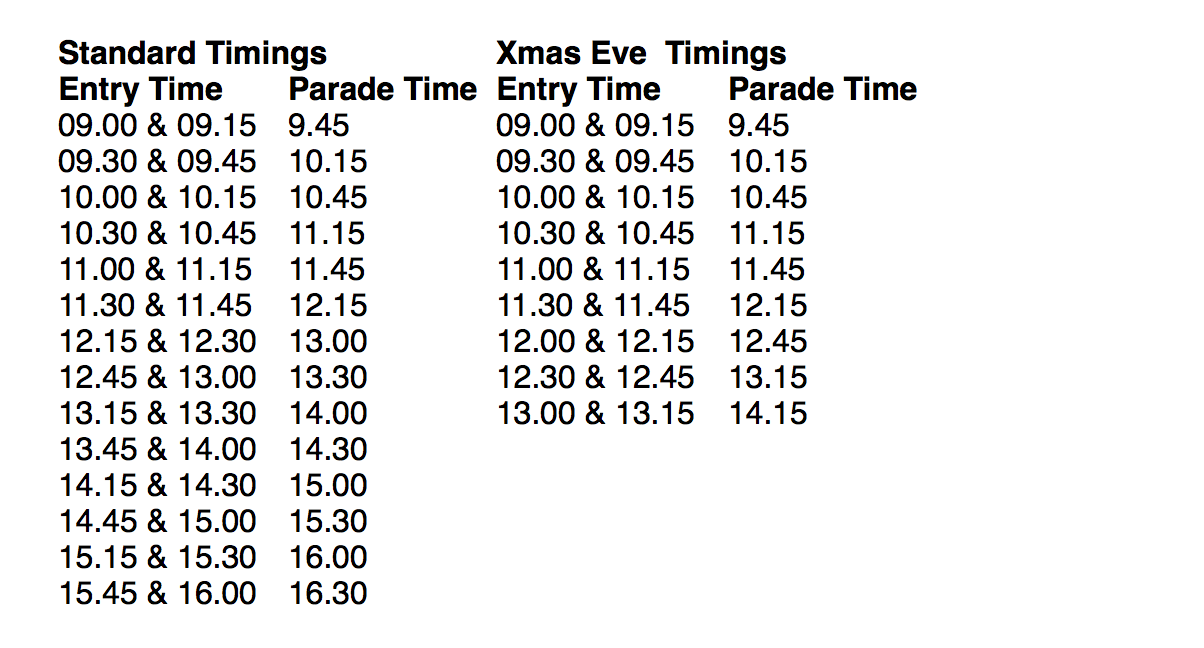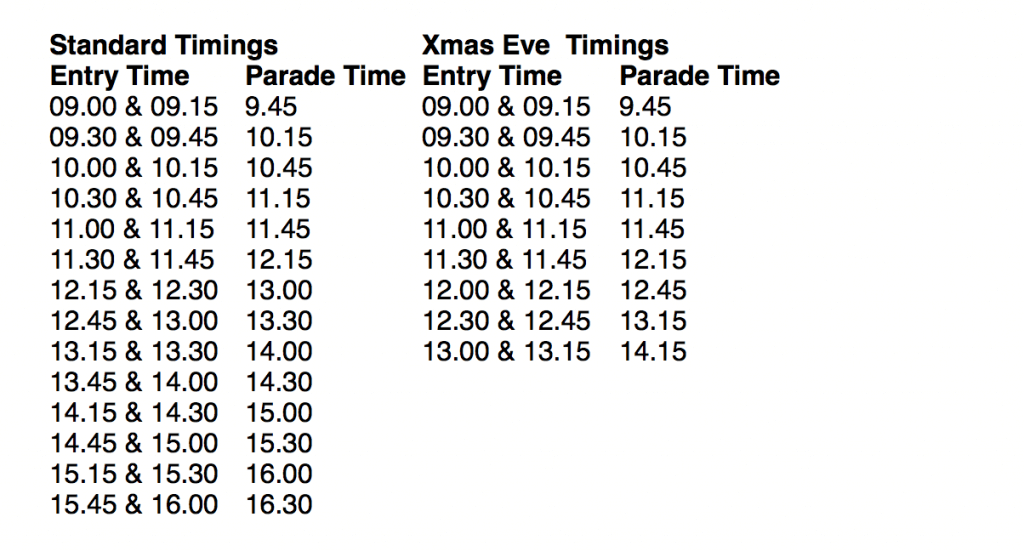 Please note: there is no opportunity for children to have a one-to-one meeting with Santa at this event.
Due to the nature of the gift (a colouring book) no keepsake gift will be given to under twos on a free ticket.


Event date
December 5th 2020 - December 24th 2020
Location
Cannon Hall Farm