November Farm Admission Sale!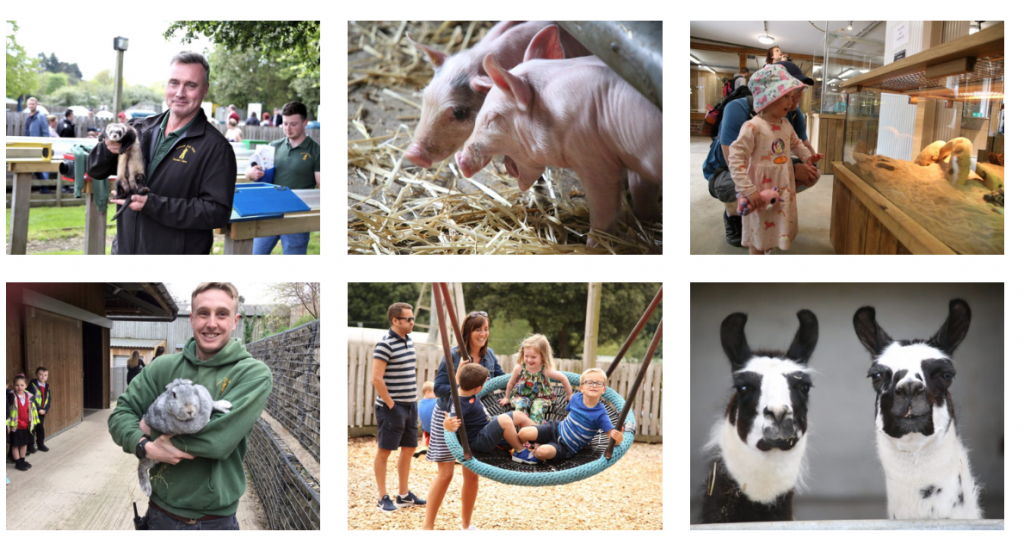 Join us this autumn for a terrific adventure on our family farm and get all day farm admission for £4.95 per person when you use our discount voucher.
There's loads going on – we've just had a new baby llama born and theres scores of new piglets. Come meet our sheep and goats, Shire and donkeys, alpacas and llamas, cows and pigs, our marvellous meerkats, our racing ferrets and the curious critters in our reptile house.
You can arrive anytime after 10.30am and your ticket includes our soft play area and full access to activities like sheep and ferret racing, tractor trailer rides, milking demos, Shire horse talks and meerkat feeding sessions.

This promotion runs from November 4 to November 29, 2019 and is valid only when the discount voucher is shown to our gate team. It does not include access to any special event, such as the pantomime, and is valid for farm admission only. It is not valid for schools or groups.