White Bull Supper Club Launch!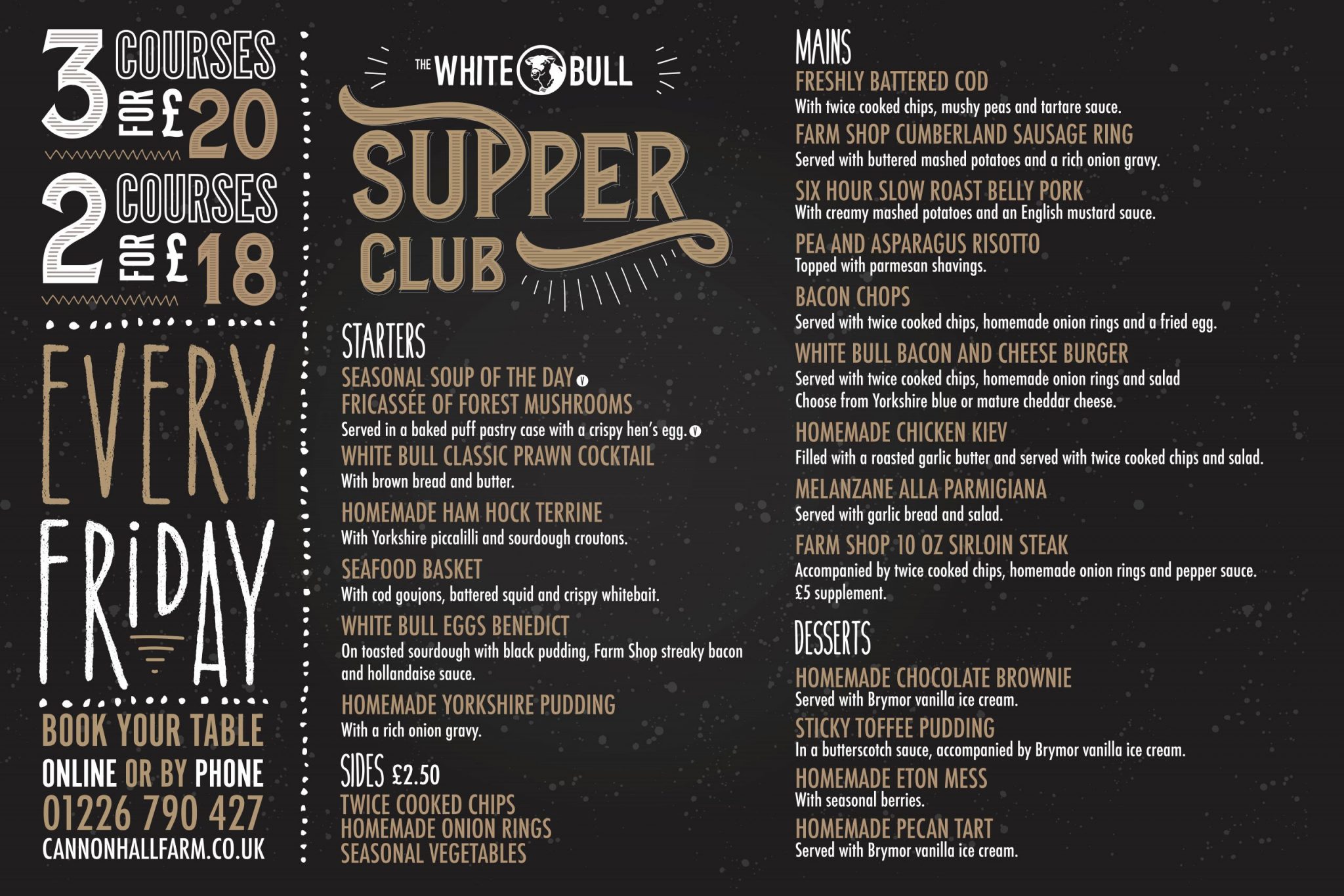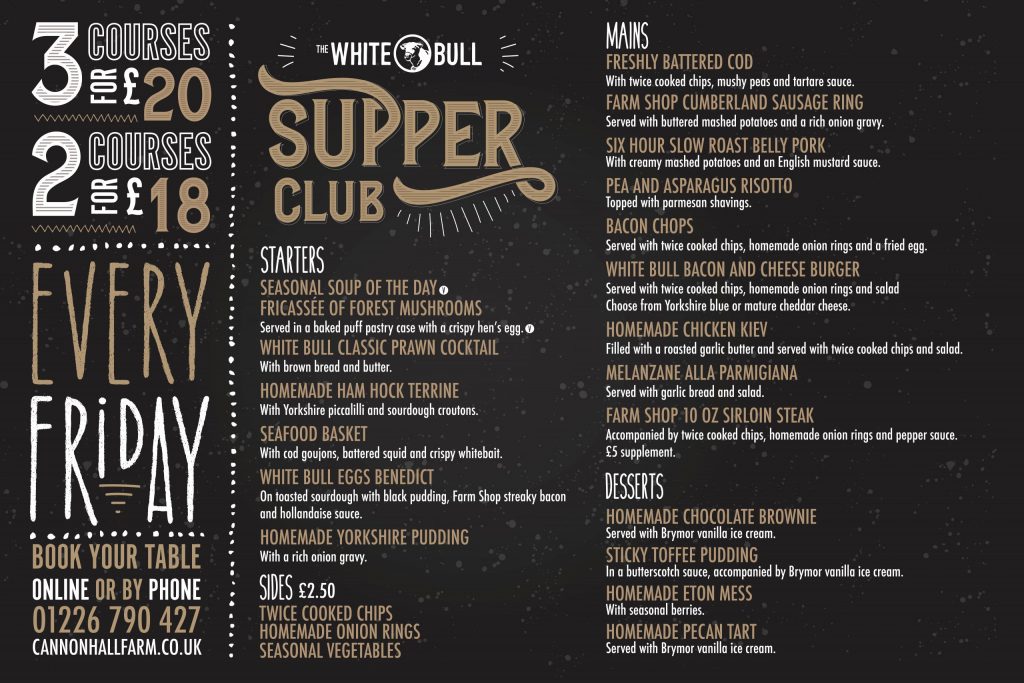 Our brand new White Bull Supper Club will be launching this month with a spanking new menu.

This dining experience is aimed at budget-friendly customers who want a great value dining experience an amazing surroundings.

It's a set menu deal which means you'll have a really clear steer on how much it's going to cost you – and it's a new menu created by our chefs Paul and Chris.

Bookings are open now and sessions begin on January 31.
View the full menu and book a table here.