Cannon Hall Farm Shop
When you walk through the doors of Cannon Hall Farm Shop you immediately realise that this is a place where great food is taken seriously.
The Nicholson family started out with just two butchers, Alan drafted in from a relative's farm shop that was closing down, and John, who had just sold his butchers shop in Sheffield.
Initially it had just one small counter selling meat with a few other shelves selling jams, preserves and gifts.
Over the years, demand has grown, so much so that it now sells everything from cookware to our own baked goods, ready meals and award-winning breads and pies lovingly created in our on site bakery.
Opening times
We're Open!
Thanks to our on site bakery our shelves will always be filled fresh every day with baked goods and deli items.
Please observe the social distancing measures in place and keep your distance from other shoppers.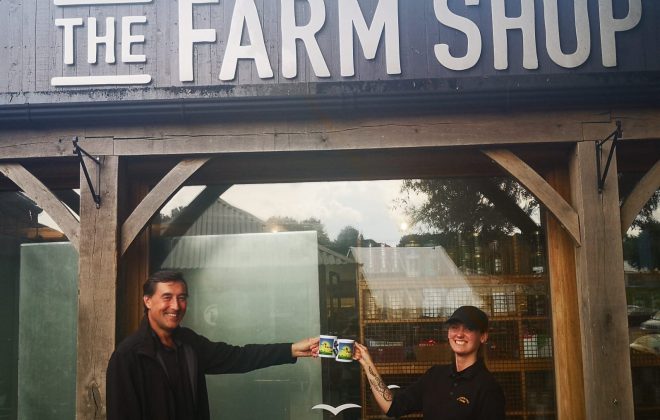 Keeping You Safe
We have implemented a number of improvements into our farm shop offering in order to maintain social distancing and help you feel safe.
Please follow the directions of our staff who are here to help and support you at this time.
Wherever possible, we politely request that only one person from each family approach the till points.
No more than two people per family inside please.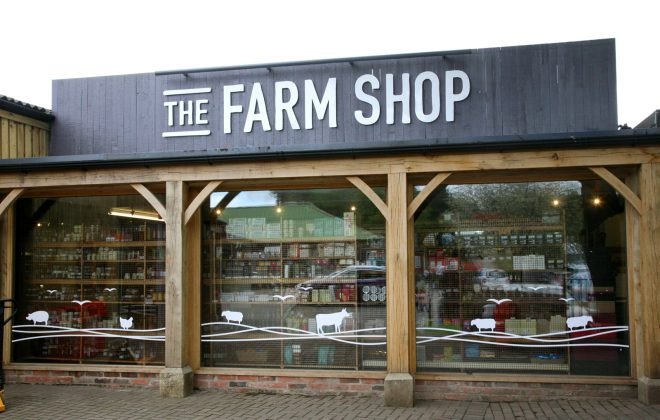 Don't forget your face covering
In line with government regulations, customers are required to wear a face covering in our farm shop and gift shop.
Our staff are working hard to serve everyone as quickly and safely as possible so thank you to all our customers for your understanding and support.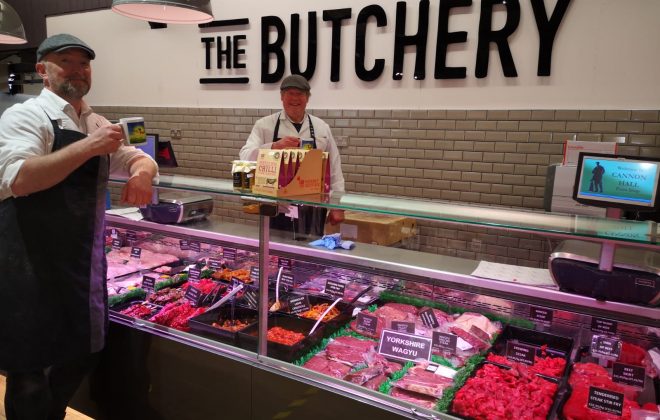 Please respect social distancing
If our staff members are needed on the shop floor, to restock shelves and keep the shop looking sprightly, we'd kindly ask you to respect their space and maintain your distance from them.
Please follow the directional markers to make your way around the store.
About Cannon Hall Farm Shop
We are here to help!
Our farm shop remains open and we are well stocked on items like meat and baked goods.
We have an onsite bakery producing bread and pies and our restaurant chefs have changed focus to prepare a delicious range of ready meals on a 3 for £12 deal.
We have implemented floor markings to remind customers of social distancing – and our farm shop has been quiet as we are rural so you won't face long queues.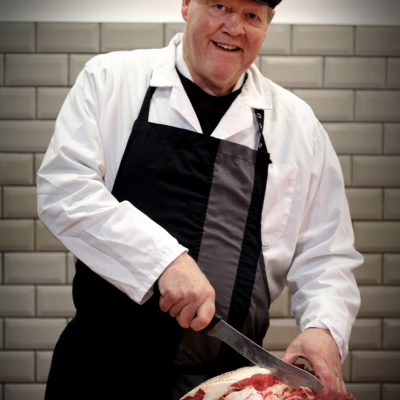 From our farm - to your fork!
We are old-fashioned thinkers when it comes to producing food.
We think that journey should be simpler, that our food should travel less.
That the journey from farmyard to farm shop is long enough.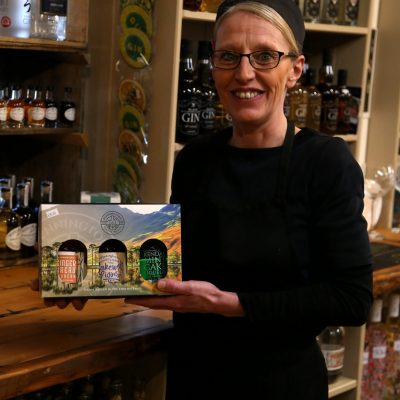 Our produce
Cannon Hall Farm are producers of beef, pork and lamb, manufacturers of sausages, bacon and award winning pies, all marketed through our farm shop direct to the public.
Our fruit and vegetables are sourced as locally as possible when in season.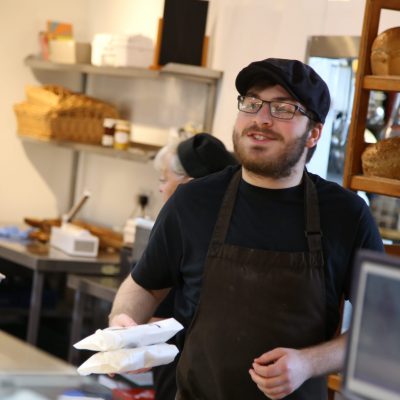 On Site Bakery
Our award-winning team of artisan bakers are on site every morning baking through the small hours to ensure our customers get the freshest items.
You'll find artisan sourdough bread, produced in our own bakery along with award winning pork pies and delicious cakes and bakes.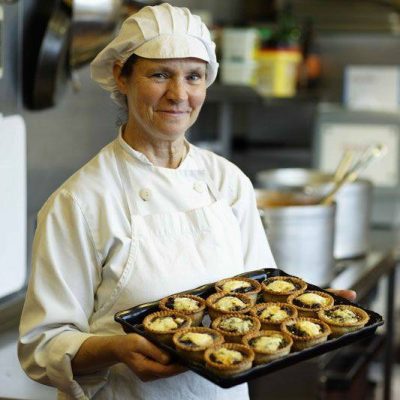 Our farm shop is award winning!
We're proud to have been voted the best farm shop in the UK at the National Butchery Awards 2018 and now we've just beaten competition from across the whole of the UK and Ireland to be named Retailer of the Year at Farm Shop & Deli Awards 2019 and also scooped the Farm Shop of the Year gong.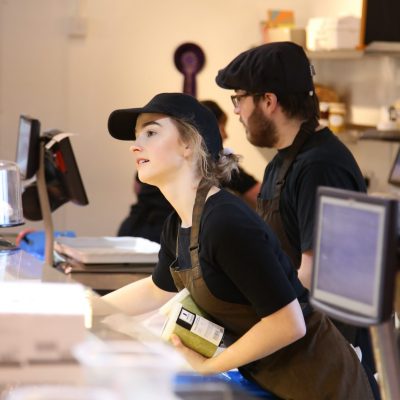 Friendly and helpful staff
We are praised often for the helpfulness of our staff and our butchery team are always on hand to answer any questions.
Whether you're after a specific cut, or something to whip up quick at home, they will be there to help.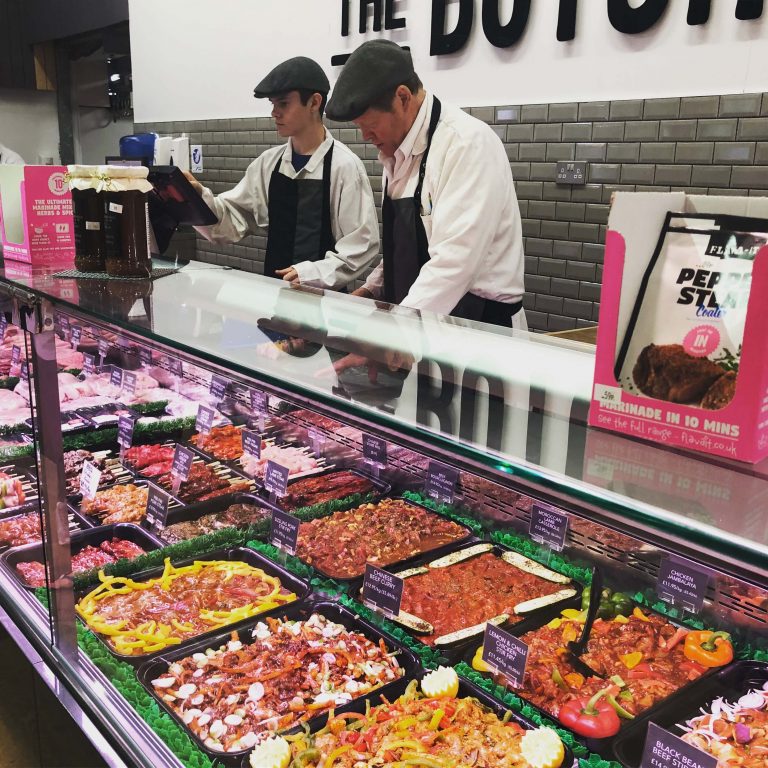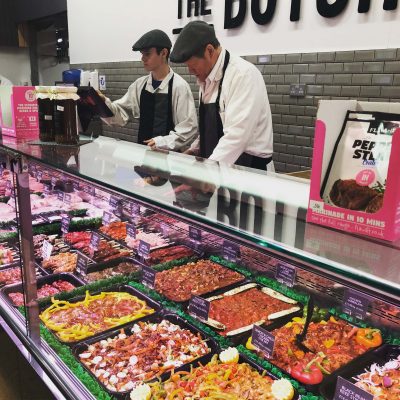 Chocolate Shop and Gin Wall!
Don't overlook our chocolate shop where we stock the finest quality hand-made chocolates.
Not only that but we have an entire wall dedicated to our gin offering.