See the animals
Cannon Hall Farm is home to hundreds of amazing animals and reptiles – from our faithful dogs who live with us to the animals that are ready to greet the visitors each day.
Our animals are always our top priority and our farmers work incredibly hard to ensure they are cared for in the best possible way.
As with any job, we have our favourites amongst the animals and so do our visitors.
Here's a small selection of some of Cannon Hall Farm's most popular animals.
Opening Hours
We're open every day except Christmas day.
Today's prices
Adults and Children Two and Over
See the animals at Cannon Hall Farm!
Helen the Alpaca
She's had a tricky start in life but Helen the alpaca is going strong thanks to the dedicated efforts of our farm team.
Audrey's baby had a medical crisis at birth which has left her with a compromised immune system.
The only way to save her was to put her in isolation and hand-rear her.
She's not currently visible to visitors – but she's a regular guest on our live broadcasts.
Watch a video about Helen here.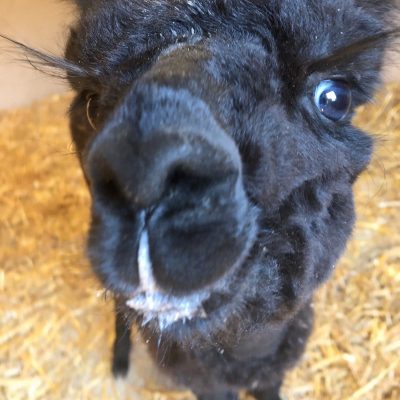 Dougal the Highland Calf
Cannon Hall Farm is proud to announce the arrival of Dougal, a beautiful pedigree Highland cow.
He is the first calf to be born to Emma, who came to the farm in calf from a championship herd in 2019.
Dougal has made many friends already and likes a good run around.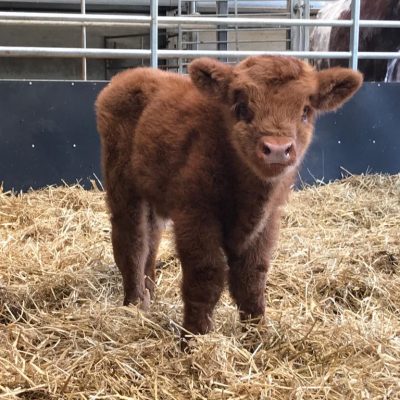 Millie the Tiny Goat
Our tiny weeny goat Millie was something of a surprise – she's a twin (her brother Charles is much, much bigger).
Unfortunately her mum couldn't manage to feed both kids because she developed an infection in her udder, and so the decision was taken to rear the delicate Millie by hand.
She's fed just like any newborn, several times throughout the day and night and has become firm friends with Farmer Rob.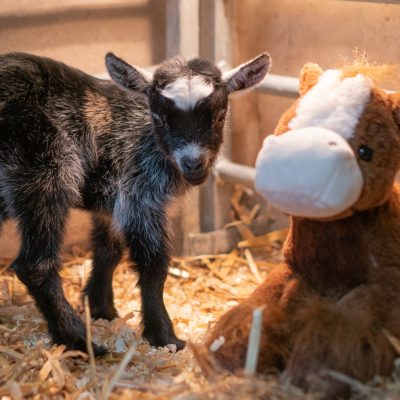 Pony Hadley - Shetland
Pony Hadley, our brand new Shetland Pony foal, was born in May at Cannon Hall Farm.
His birth was revealed on Episode 1 of the TV show This Week On The Farm which airs on Tuesdays on Channel 5.
His dad is our famous Shetland Jon Bon Pony – and he's the only pony to be born at the farm in 2020.
See Pony Hadley's Introducer Video.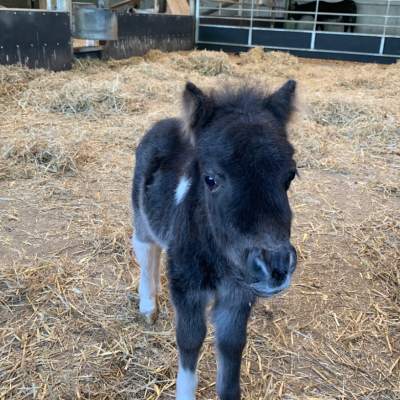 Pongo - Dutch Spotted Lamb
Pongo, our Dutch Spotted Lamb, became a firm favourite of the Facebook live broadcasts thanks to her distinctive markings that made her look like a Dalmation.
She also has a wonderful marking on her face that makes her look like she's always smiling.
You can watch a video about her on this link below.
Pongo's Video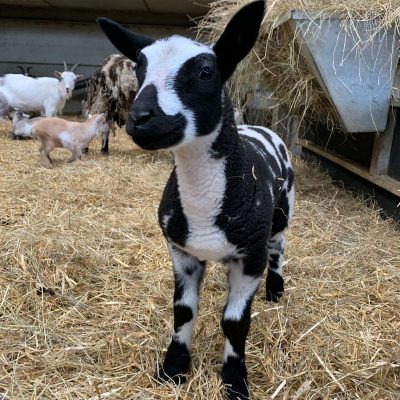 Will the Shire Horse!
Our beautiful Shire horse Orchid has given birth to this little lad.
He arrived on March 19, 2020 as our farm attraction was temporarily closed due to the pandemic.
After much consideration we decided to call him Will in honour of an old family friend.
He loves nothing more than a back scratch.
We shared his arrival with a live broadcast .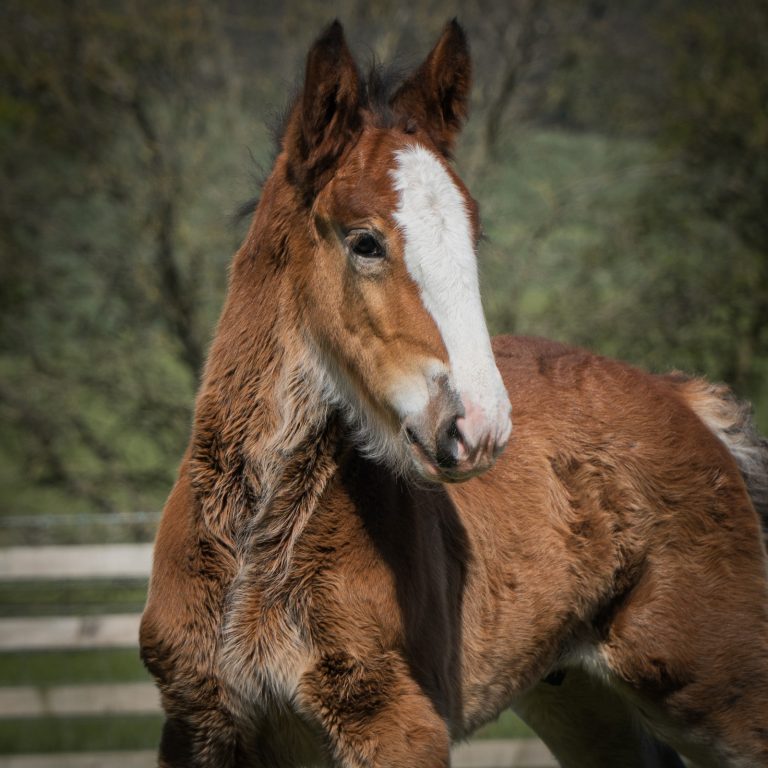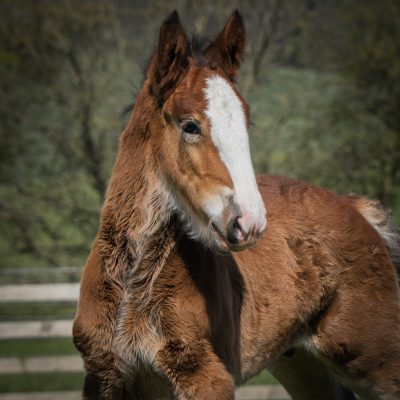 Grizzly Bear - Swiss Valais Sheep
Our farmers had an epic road trip to go and collect Grizzly Bear – our new Swiss Valais tup – from Scotland in March 2020.
Watch the fly-on-the-wall documentary we filmed as we went to collect him and welcome him to the Cannon Hall Farm family.
He's an important part of our plans to promote the breed and will father his first batch of lambs in the herd very soon.
Watch the video here.
Florence the Houdini Goat
Florence is an escape artist of Houdini levels. No matter where we put her, she finds a way out…usually in search of food.
She has bags of personality and is a firm favourite of Farmer Tom.
In 2020, she had her first kid and was a surrogate Nanny to another kid whose mum couldn't feed.
Watch Florence in action.
Arnie the Jacob Sheep
Arnie the Dutch Spotted is named after the Terminator because he's such a unit.
He hates being sheared and makes it as difficult as possible for poor Farmer Dave.
We don't mind too much because he's a beautiful example of the breed.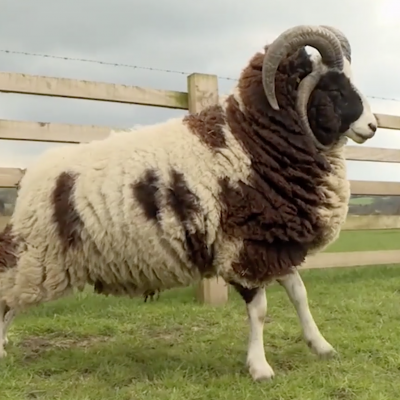 Hetty the Highland
Hetty the Highland and her mum Emma arrived to the farm from Scotland in September 2019.
They join our award-winning Highland's Fern and Ted who are firm customer favourites.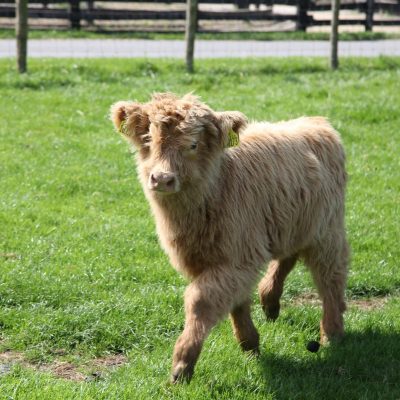 Jon Bon Pony
This sassy Shetland Pony needs no introduction – Jon Bon Pony, named so for his fabulous hair, is our only male Shetland in the stable.
He's absolutely full of beans and loves nothing more than a good hair toss.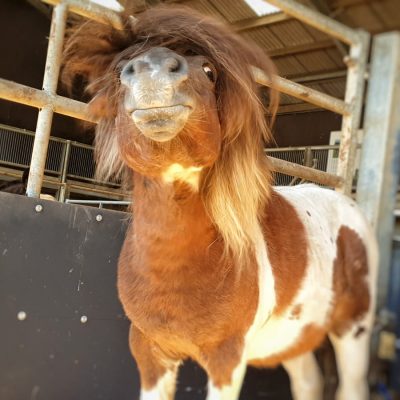 Alfie the Alpaca
Probably the friendliest alpaca on the block, this little fella was born in the Summer of 2019 and was quite a surprise to our farmers.
He was found in the field playing with the donkeys and we'd had no idea mum was even pregnant.
He's great friends with Farmer Tom and is a top photo bomber.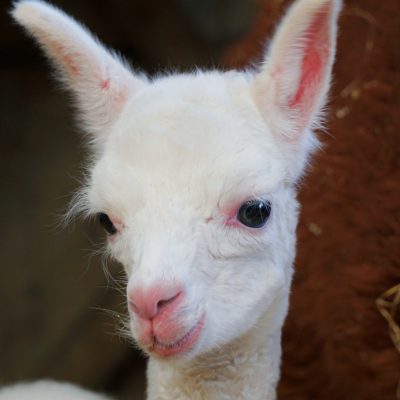 Orchid and Blossom
Orchid and Blossom joined us in Summer 2019 as part of our ambition to grow the number of Shire horses in the UK.
They are very popular new additions and we are hoping for foals arriving in Spring.
Blossom is a very gentle soul and the Shire's can be seen in our daily talks.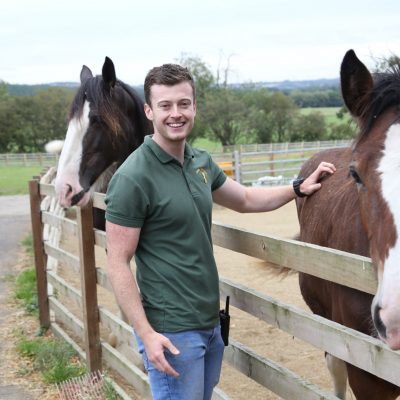 Lottie the Shire Horse
Lottie celebrated her third birthday in the summer of 2019 and stands at 18 hands tall. She arrived at the farm as a young foal with her mum, Poppy, who tragically died the following year. She is the star of our Shire talks where visitors can get a close up look of her majesty. We've been working very hard to halter train her, she's firm friends with Farmer Ruth and at around three years of age was fitted for her first set of shoes. She appeared on the Springtime on the Farm TV show with former JLS star JB Gill.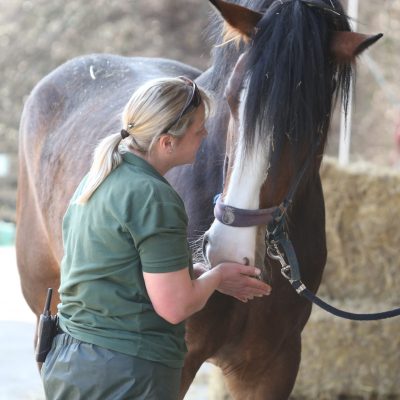 Zander the Alpaca
Zander joined us in February – he's a great example of his breed, having won prizes at many agricultural shows across the country. Farmer Robert was so impressed with his handsome looks that he bought him from a fellow farmer. He was named in honour of one of our young farmers, Farmer Alex. The pair became firm friends immediately, and starred in a live broadcast where viewers remarked on their similar hairstyles.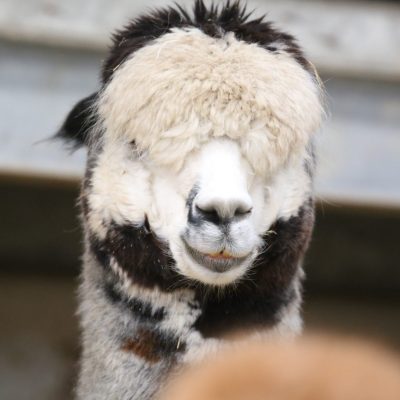 Gary the Donkey
Gary is an Andolucean donkey who is larger than life – he stands at nearly 14 hands tall, a veritable giant amongst donkeys. He shot to fame after appearing on The Yorkshire Vet with Julian Norton. Poor Gary had the misfortune to have a growth on his private parts and had to have it removed. It was such a TV moment that he ended up being on Gogglebox where we all joined in on shouting GARY at the wince-worthy bits.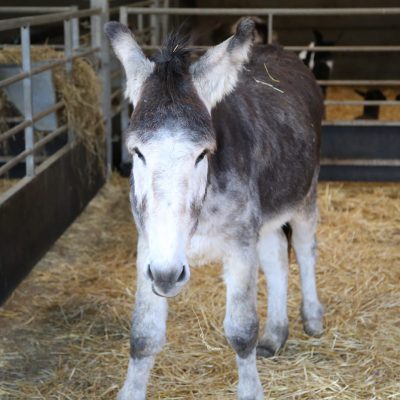 Audrey the Alpaca
Audrey was very distinctive because her baby teeth never fell out. She had a rather, ahem, distinctive smile. She appeared on the Yorkshire Vet with Julian Norton who performed some special dentistry to fix her problem. Audrey is one of our friendliest alpacas – always ready to show her stunning new smile. She's just recently had a baby and lives happily in our rare breeds barn.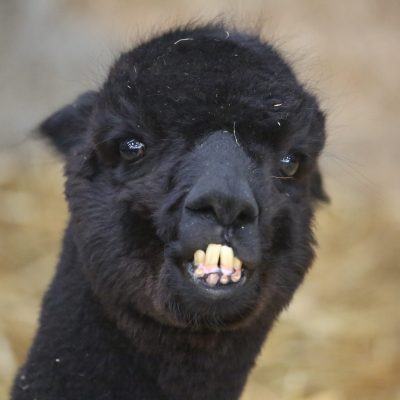 Fern and Ted
Fern and Ted are Cannon Hall Farm's most famous Highlands.
They were chosen by The Yorkshire Vet Peter Wright and Farmer Roger at a cattle market in Oban.
Fern is a rosette winner and it was with her and Ted that we returned to the show ring in 2019 for the Great Yorkshire Show where she won best in class.
Ted was named because his resemblance to a cuddly bear – and he's so popular that we even sell a Ted teddy in our gift shop.
Victor the Llama
Goodbye old friend!
This year we bid a sad farewell to our oldest animal – who was so loved he had a play area named after him.
Victor the Llama was a firm favourite with visitors at Cannon Hall Farm and was one of the first animals that joined the farm when it opened up to the public in 1989. Although his exact age was not known, he had lived at the farm for well over 20 years and had seen it transform from a small family business to one of Yorkshire's favourite visitor attractions.
In 2015, when the farm opened up a brand new soft play area and restaurant, we called it The Hungry Llama in honour of Victor as one of Farmer Richard Nicholson's favourite photos was of Victor chewing on a clump of hay. To this day that image is set as the profile picture on the farm's Facebook page.