New Arrivals at the Farm!
Our year-round breeding programme means there's always new animals to see at Cannon Hall Farm.
Here's where you'll find an update on the latest.
Captain Tom: Dutch Spotted Lamb
We think Captain Tom is an absolute legend for raising £12m for the NHS – and we want to pay tribute to this remarkable and wonderful man by naming this remarkable and wonderful lamb after him.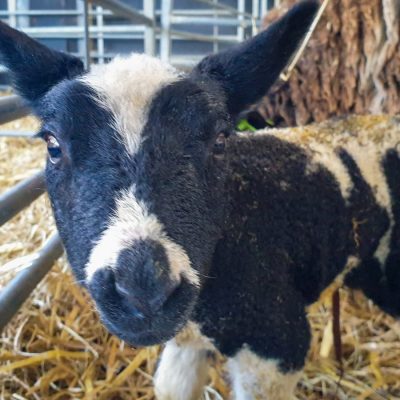 Will: Our Shire Foal!
Our beautiful Shire horse Orchid has given birth to this little lad.
He arrived on March 19, 2020 as our farm attraction was temporarily closed due to the pandemic.
After much consideration we decided to call him Will in honour of an old family friend.
He loves nothing more than a back scratch.
We shared his arrival with a live broadcast .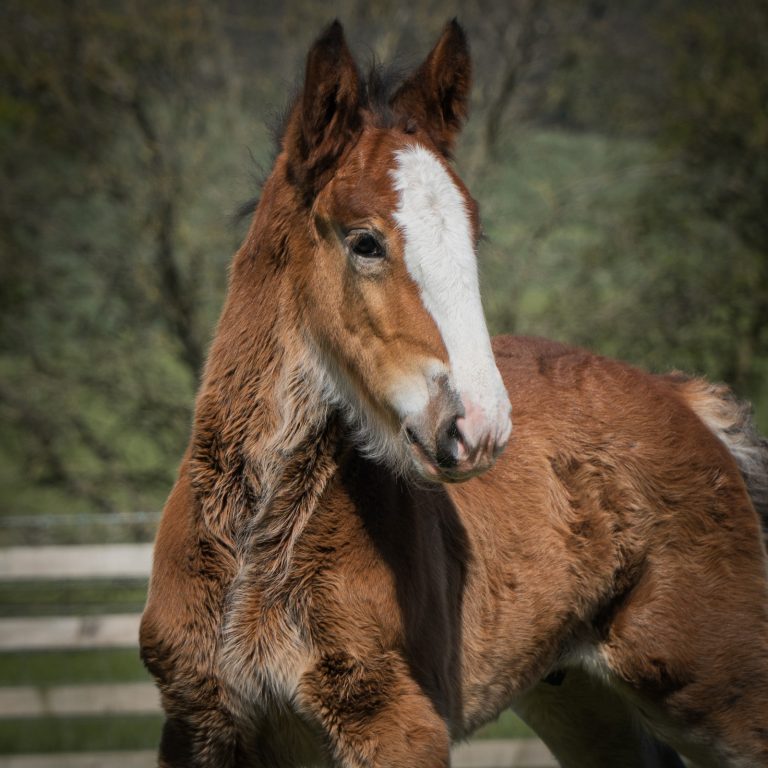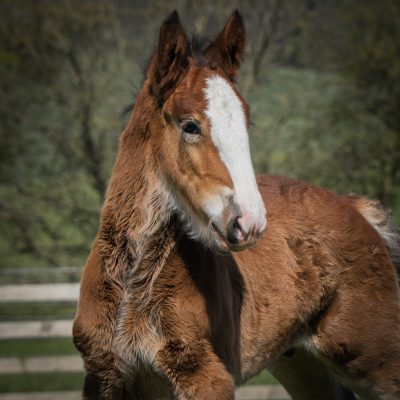 Grizzly Bear the Swiss Valais
Our farmers had an epic road trip to go and collect Grizzly Bear – our new Swiss Valais tup – from Scotland in March 2020.
Watch the fly-on-the-wall documentary we filmed as we went to collect him and welcome him to the Cannon Hall Farm family.
Watch the video here.
Adam the Alpaca!
This gorgeous new baby alpaca was born at Cannon Hall Farm on February 21, 2020.
He was a complete surprise because we'd scanned his mum earlier this year and the scanning technician detected no baby.
He's swiftly become a firm favourite with Farmer Dave and we called him Adam, in honour of Adam Henson our Springtime on the Farm presenter.
Watch Adam's video here.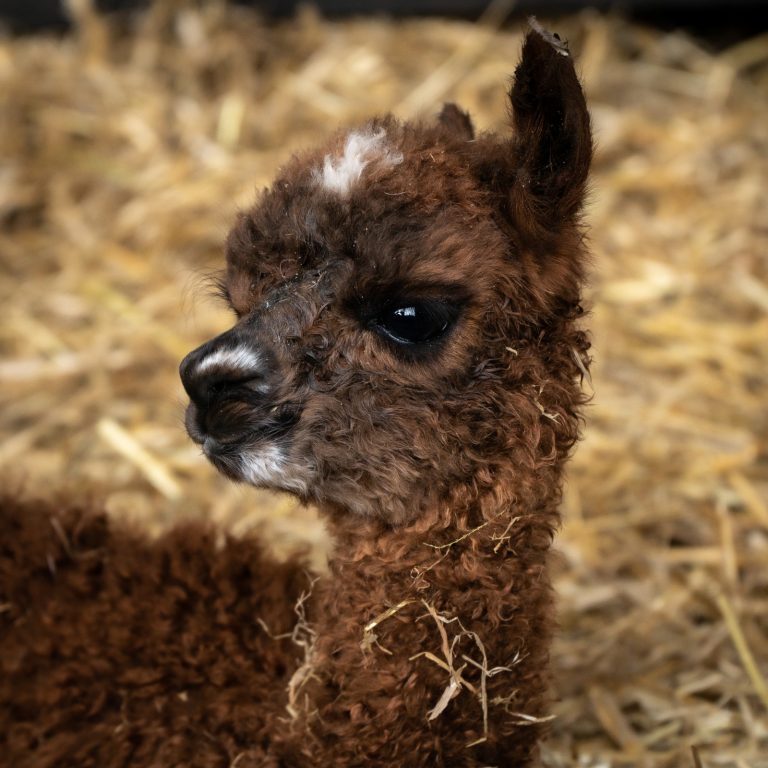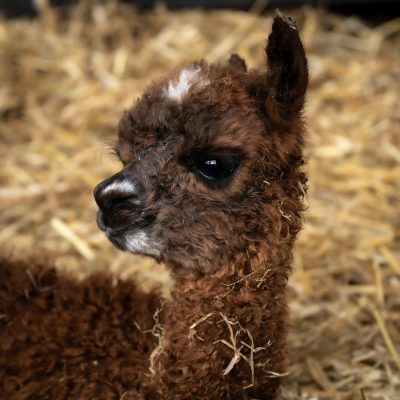 Holly the Calf
Our beautiful white calf Holly was born in December to the anniversary herd of Shorthorn cattle that joined us while we were filming Springtime on the Farm earlier this year.
She's big pals with the other calf Rusty and the two currently share a 'room' in our rare breeds barn.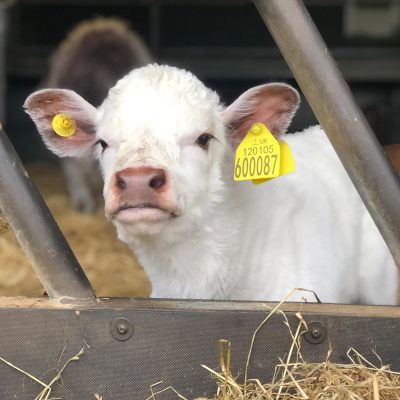 December Lambs at Cannon Hall Farm
Nobody is owning up to leaving a gate open but we've had a surprise arrival of two new lambs!
Our farmers found them this weekend and they've been fetched into the roundhouse.
Watch the video about the new arrivals here!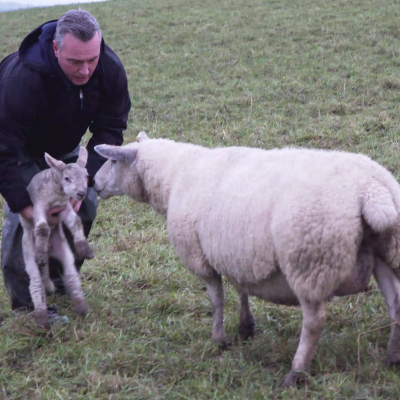 Rusty the Calf
This gorgeous Ruby Red bull calf was born from the anniversary herd in early December 2019.
He had a somewhat traumatic birth with our farmers having to intervene.
It was touch and go if we could get him out in time. After more than 1,000 name suggestions on social media he was called Rusty.
Watch the video here!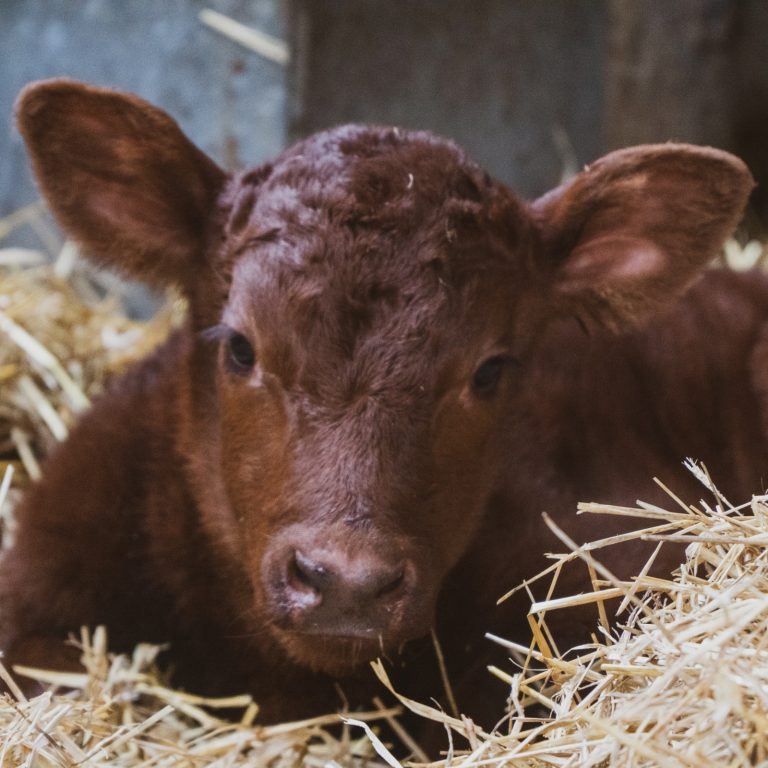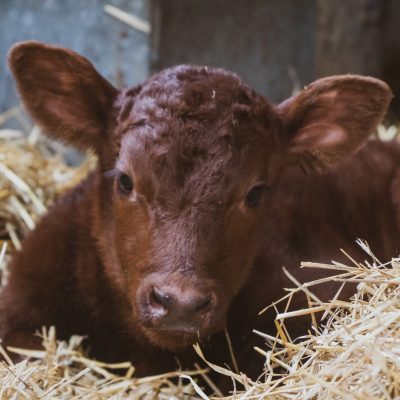 Louie the Llama born November 12, 2019
Farmer Darrell introduces you to our latest arrival, this beautiful baby llama or cria. Born just this morning he's already a big favourite with our farmyard team.
Watch the video now!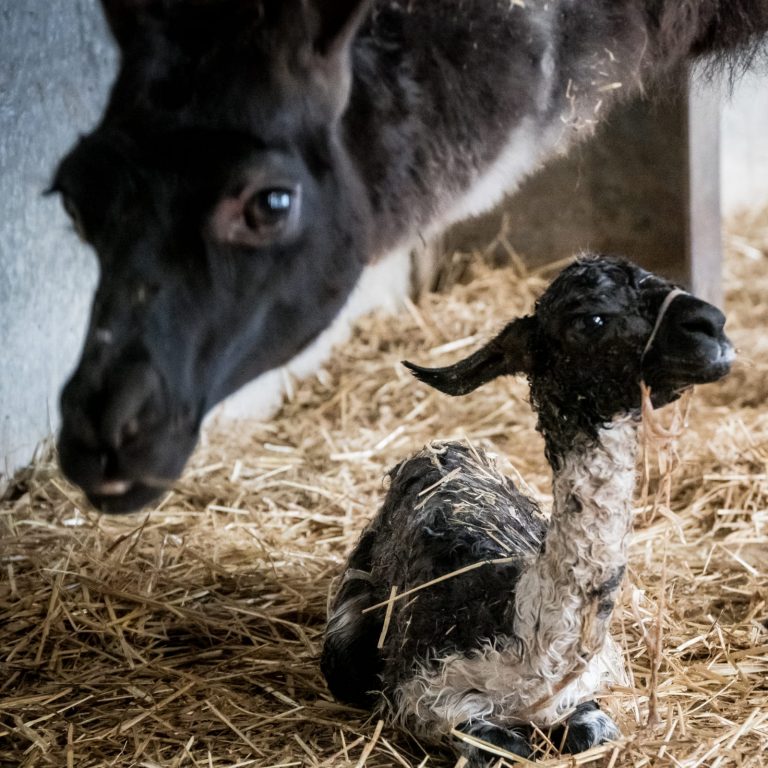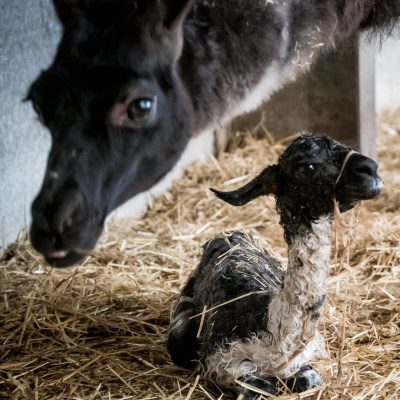 Boer Goat Kids - November 2019
We've had a lovely new arrival this week with this pair of Boer goat kids – unfortunately we lost one of the triplets but we are really hoping the other two make an amazing recovery.
They are both female which means they will stay at the farm and hopefully become part of our breeding stock.
Watch a video about their arrival here!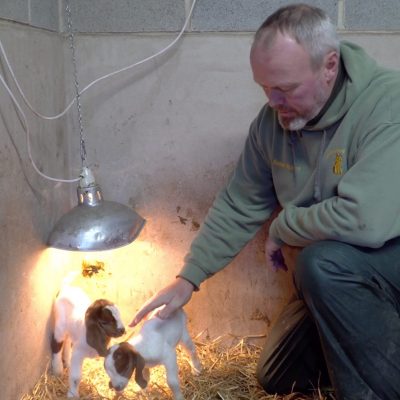 New Llama born October 27!
Farmer David had a fantastic surprise this Sunday morning – we've had a brand new baby llama born.
This little fella is literally just a couple of hours old and mum is super friendly.
We will be looking for name suggestions.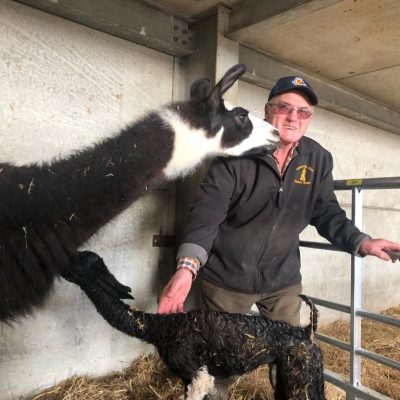 Jeffrey and Prince
We're delighted to introduce you to our new reindeer, Jeffrey and Prince.
These two fine fellas have come to Cannon Hall Farm to enjoy a quiet retirement after spending their earlier years travelling the South of England making guest appearances at Christmas events. They're already firm favourites with staff and visitors alike. You can see them from our tractor and trailer ride.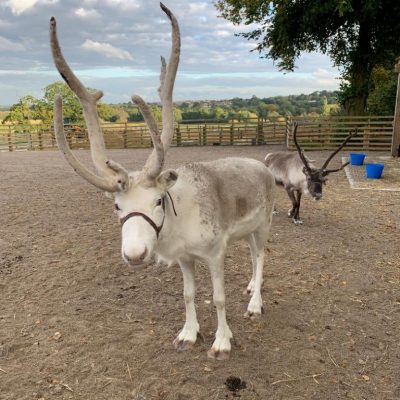 Autumn the Lamb
Not at all what we were expecting at this time of year – we were surprised to find one of our ewes has lambed.
We usually reserve lambing for February and March/April but this ewe had other ideas.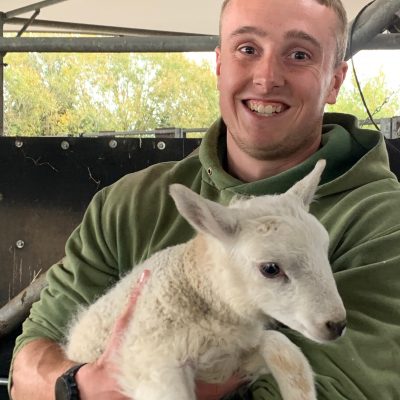 Spike the Porcupine
Spike our porcupine is terribly shy – but we're coaxing him out with the help of lots of love and potatoes (his favourite.)
We will keep you updated on his progress.
Our brand new porcupine Spike has proved himself to be really very shy – but Farmer Darrell is trying to coax him out as we've discovered he has a deep, passionate love for potatoes :-)He's getting braver by the day – come and see if you can see him today at Cannon Hall Farm and get £2 per person off farm admission when you show our offer.

Posted by Cannon Hall Farm on Sunday, 22 September 2019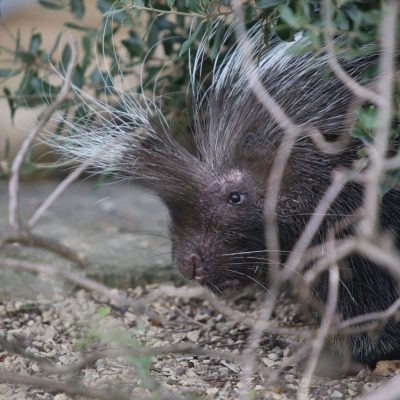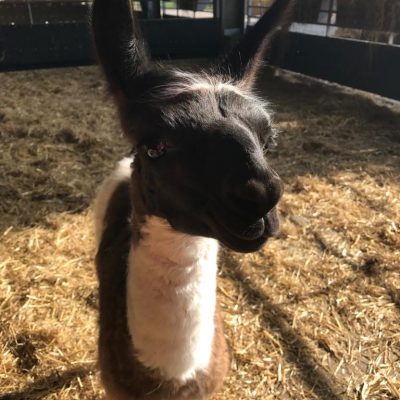 Alfie the Alpaca
Farmer Tom was casually taking a selfie in the farmyard (like you do) when our baby alpaca Alfie decided to photobomb him!
Our new baby! Alpaca – August 2019

What a lovely surprise we had on Saturday when our farmers discovered a brand new baby!It is notoriously difficult to tell when alpaca's are due to give birth so we had no idea this little one was so close to arriving.Hands up who thinks this fella is the cutest thing, erm, EVER?!

Posted by Cannon Hall Farm on Monday, 12 August 2019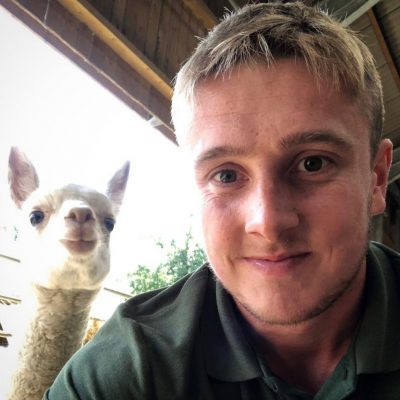 Emma the Highland
Emma the Highland and her calf came to join the farm in August as part of our mission to expand our Highlands. She joins Fern and Ted in the rare breeds barn.
A new arrival at Cannon Hall Farm!

We have two exciting new arrivals at Cannon Hall Farm with this absolutely gorgeous mum and baby who arrived at the weekend.Stay tuned for our premiere for your first glance at the duo!

Posted by Cannon Hall Farm on Tuesday, 3 September 2019