The White Bull
Named after Grandpa Nicholson's prize winning bull Sam, who enjoyed a pint in the beer tent after winning a prize at local shows, the newly refurbished and extended White Bull restaurant serves a range of hot and cold homemade food.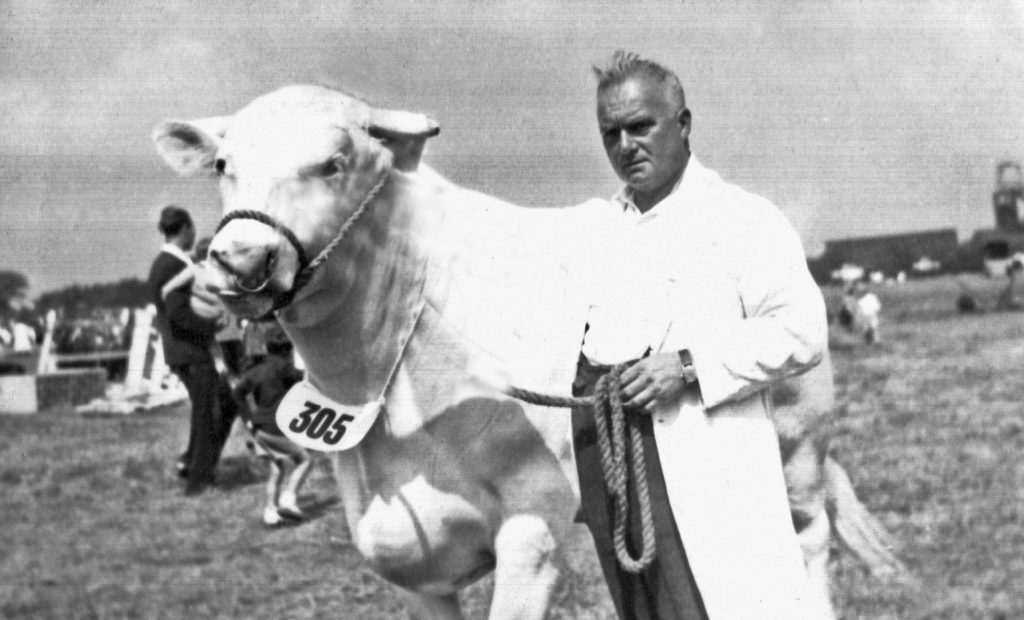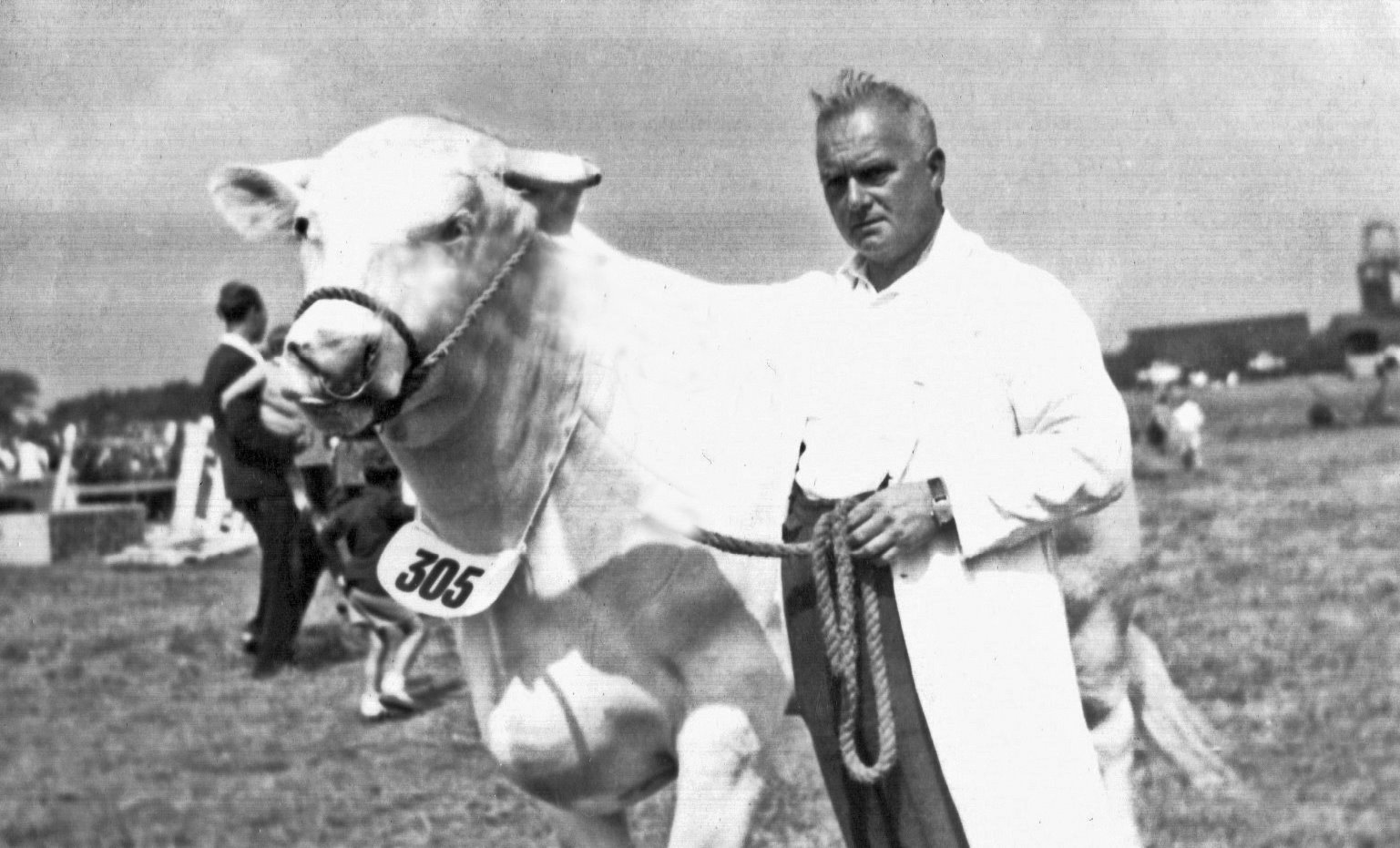 Opening times and menus
Opening Hours
Monday to Fridays: 9am-4.30pm
Weekends and School Holidays: 9am – 5pm
About The White Bull
The story
In the 1950's Charlie Nicholson bought a white dairy shorthorn bull called Sam and he won prizes far and wide with him. Whenever he won a prize Charlie would take him to the beer tent and buy him a pint of stout. He would open his mouth and Charlie would pour the beer down. Sam became known as the beer drinking bull and even appeared in the local press.
When the Nicholson family decided to redevelop and extend their existing tearoom and add a bar they decided to remember Charlie's white bull in the restaurant name.
The White Bull serves really delicious home cooked food using beef, pork and lamb from our farm shop next door. It's another part of what is a completely joined up food business.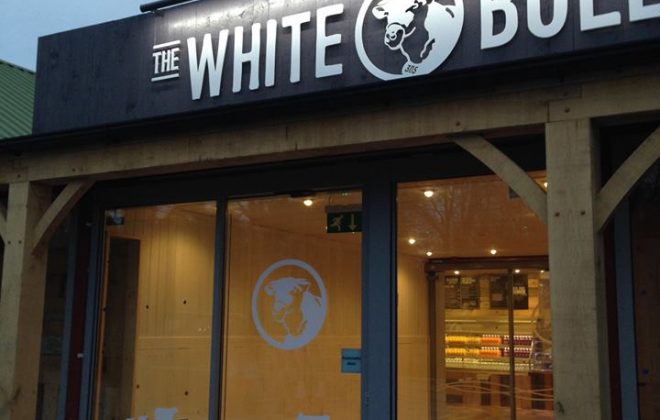 Spacious and modern
With 250 seats indoors and lots more outdoor we've lots of space even on busy days.
Roger Nicholson, who owns the farm says "The most important part of any business is the people in it and here at Cannon Hall Farm we have some really great, professional staff who go above and beyond what is expected."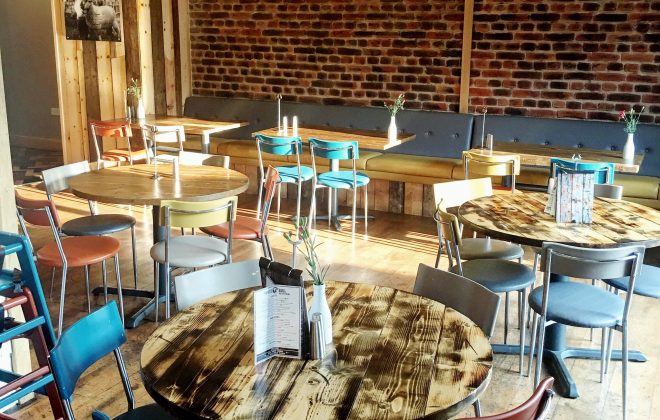 100% rated
In a recent Visit England assessment of the Cannon Hall Farm site we gained a 100% mark for our catering. It doesn't get any better than that!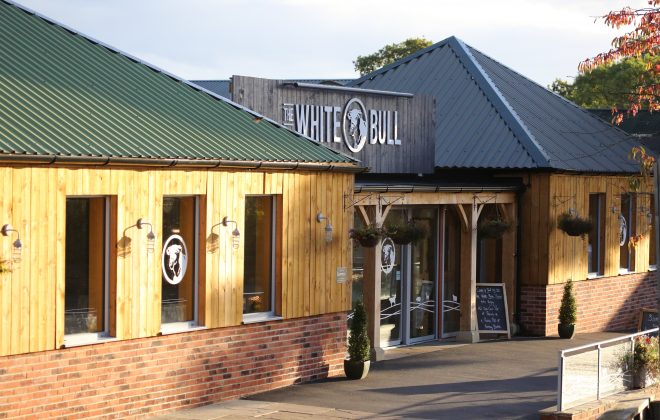 Bistro Nights
On top of a delicious day time menu, we also run regular bistro evenings, where our chefs serve up their very best dishes. These tables are very limited and must be prebooked in advance – they occur on selected Fridays only. Visit us to find out we were Taste of Yorkshire Award winners.
Book Your Table
Bistro Nights – White Bull (Cannon Hall Farm) 2019

** WIN A TABLE FOR TWO AT OUR BISTRO NIGHT! **Join us on selected Friday evenings in the White Bull where we put on an extra special dining experience for a very limited number of customers.Great food and great company – with our chefs showcasing their best dishes using the finest quality ingredients direct from the farm shop.This fantastic prize will see two lucky winners be able to join us for a two-course meal for two. Your table has to be booked by November 22.To be in with a chance of winning simply (Y) this post and comment. A winner will be picked on October 12 at 10am.** PLEASE SHARE TO HELP SPREAD THE WORD **

Posted by Cannon Hall Farm on Wednesday, 2 October 2019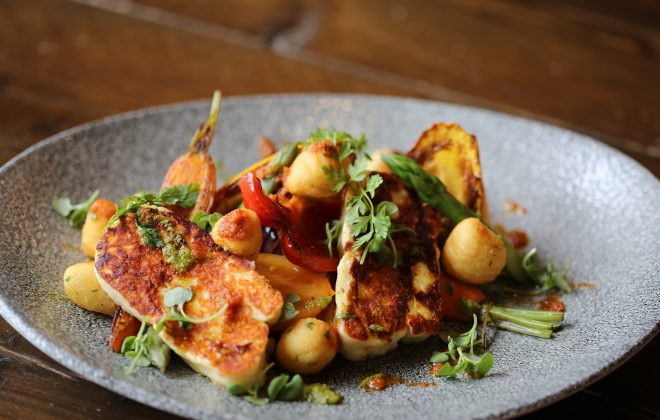 Afternoon Tea at Cannon Hall Farm
Our scrumptious afternoon tea features freshly cut sandwiches filled with prawn and crayfish plus home cured ham with mustard mayonnaise. It also includes pork pie, scotch egg with cheese and our quiche of the day.
It is also served with a miniature chocolate eclair, raspberry cheesecake, lemon tart, Belgian chocolate tart and macaroons, plus a homemade Yorkshire scones with clotted cream and strawberry jam with a choice of tea or speciality coffee.
For just £12.95 per person, you can join us for a truly scrumptious experience (vegetarian options are available on request) – but slots are limited.
Book or buy gift vouchers!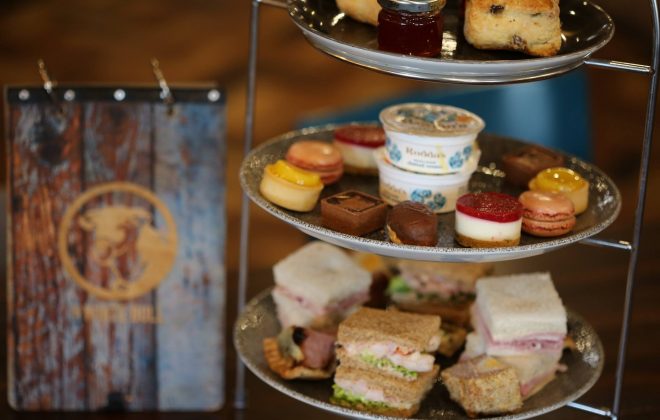 Christmas Dining at Cannon Hall Farm
Christmas is a time for celebration and at Cannon Hall Farm we've developed a festive menu that makes us the perfect destination.
Our family farm is firmly rooted in tradition and we've used our finest quality ingredients to develop dishes that will tantalise your taste-buds.
From traditional Christmas dinner, to our eye-catching Hanging Christmas kebab, to our evening bistro sessions, our festive dining slots are exciting and varied.
Book now to join us for Christmas Lunch or Dinner and celebrate with good food, good company and good friends.
 A non-refundable deposit of £5 per person is required for all White Bull Christmas bookings between Monday 2nd December and Tuesday 24th December.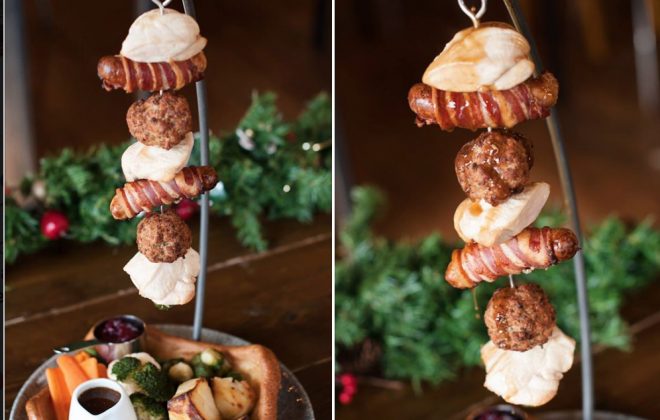 Christmas Afternoon Tea
Our festive afternoon tea is the perfect way to catch up with friends.
We are serving our festive themed afternoon tea on selected days in December.
These have to pre-booked online in advance.
A non-refundable deposit of £5 per person is required for all White Bull Christmas bookings between Monday 2nd December and Tuesday 24th December.