The White Bull
Named after Grandpa Nicholson's prize winning bull Sam, who enjoyed a pint in the beer tent after winning a prize at local shows, the newly refurbished and extended White Bull restaurant serves a range of hot and cold homemade food.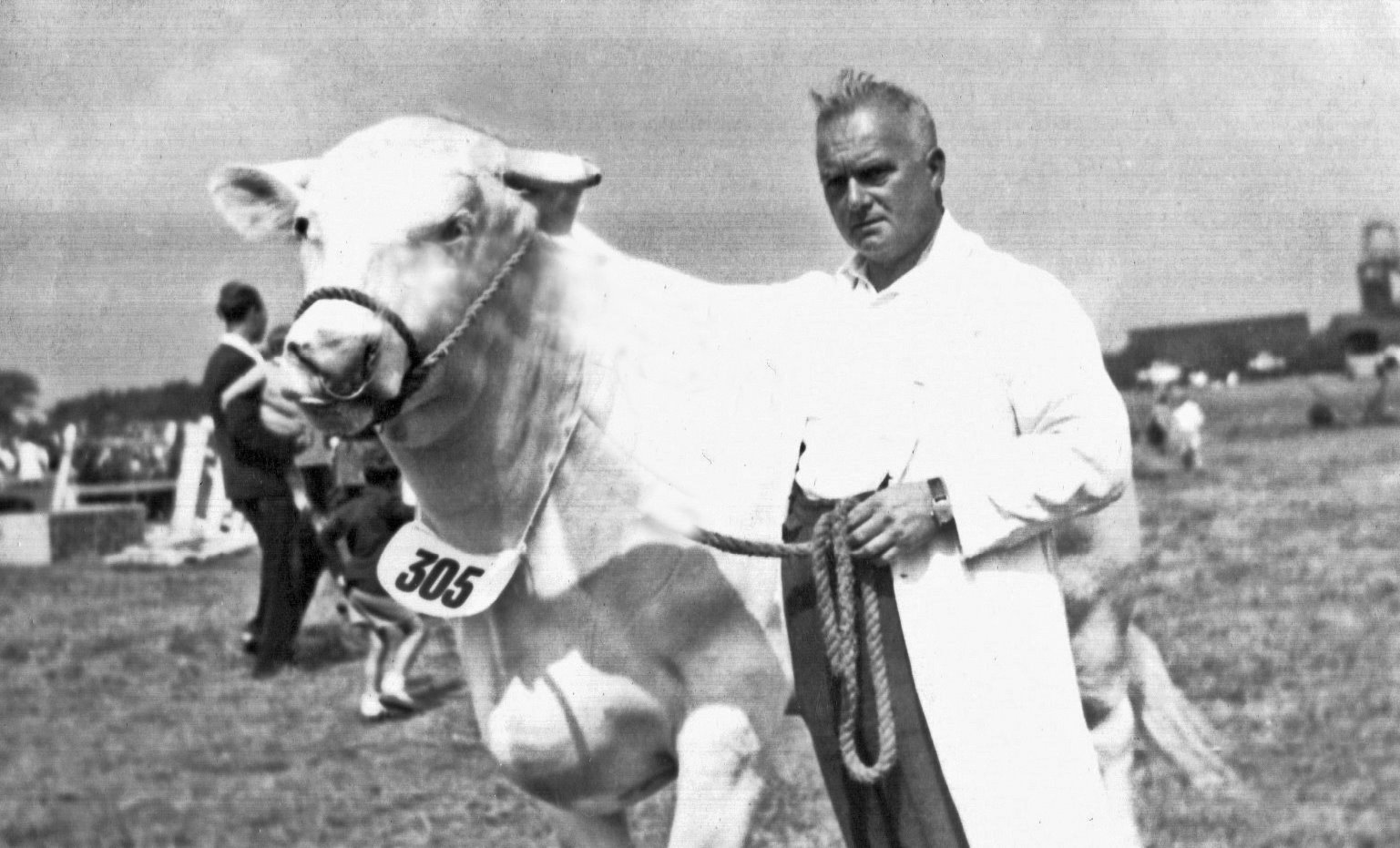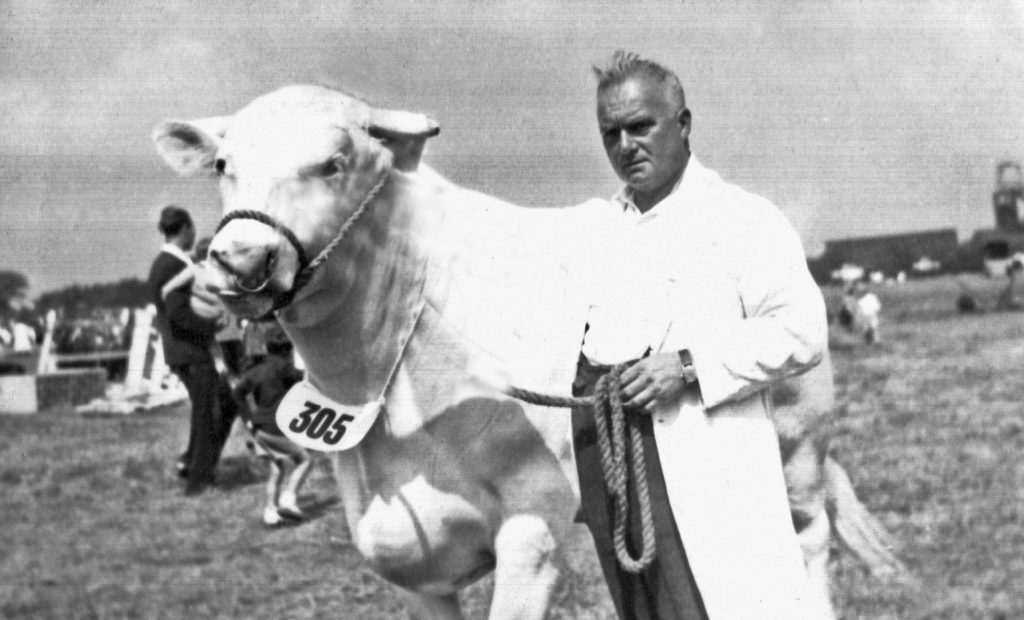 Opening times and menus
Opening Hours
Monday to Fridays: 9am-4.30pm
Weekends and School Holidays: 9am – 5pm
About The White Bull
The story
In the 1950's Charlie Nicholson bought a white dairy shorthorn bull called Sam and he won prizes far and wide with him. Whenever he won a prize Charlie would take him to the beer tent and buy him a pint of stout. He would open his mouth and Charlie would pour the beer down. Sam became known as the beer drinking bull and even appeared in the local press.
When the Nicholson family decided to redevelop and extend their existing tearoom and add a bar they decided to remember Charlie's white bull in the restaurant name.
The White Bull serves really delicious home cooked food using beef, pork and lamb from our farm shop next door. It's another part of what is a completely joined up food business.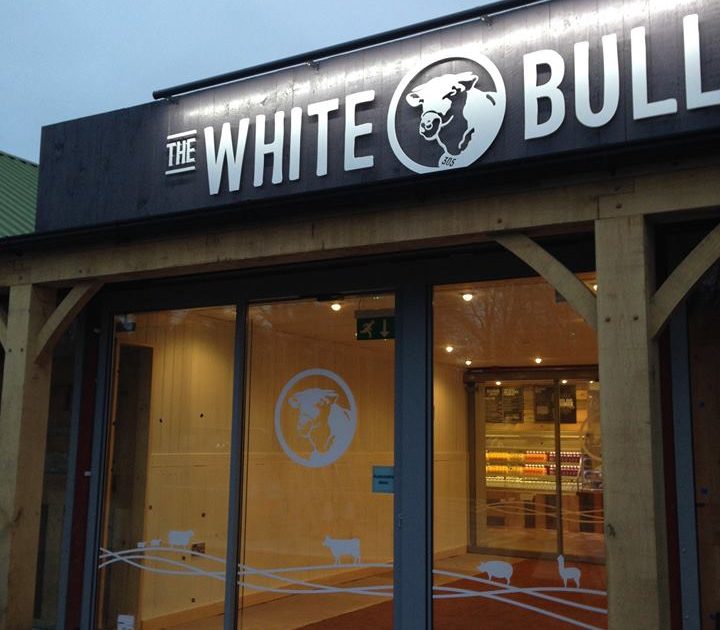 Spacious and modern
With 250 seats indoors and lots more outdoor we've lots of space even on busy days.
Roger Nicholson, who owns the farm says "The most important part of any business is the people in it and here at Cannon Hall Farm we have some really great, professional staff who go above and beyond what is expected."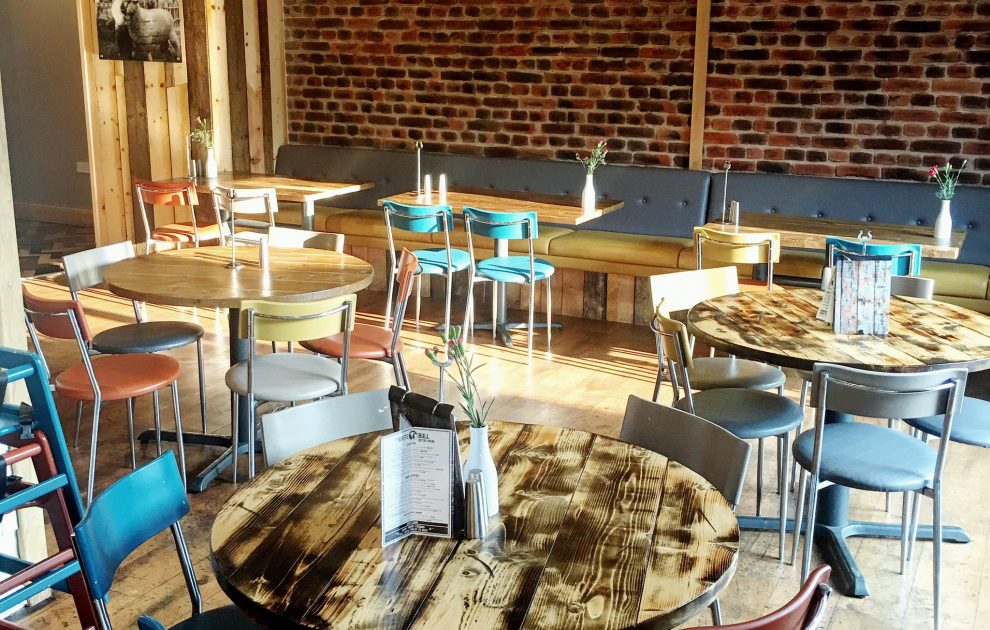 100% rated
In a recent Visit England assessment of the Cannon Hall Farm site we gained a 100% mark for our catering. It doesn't get any better than that!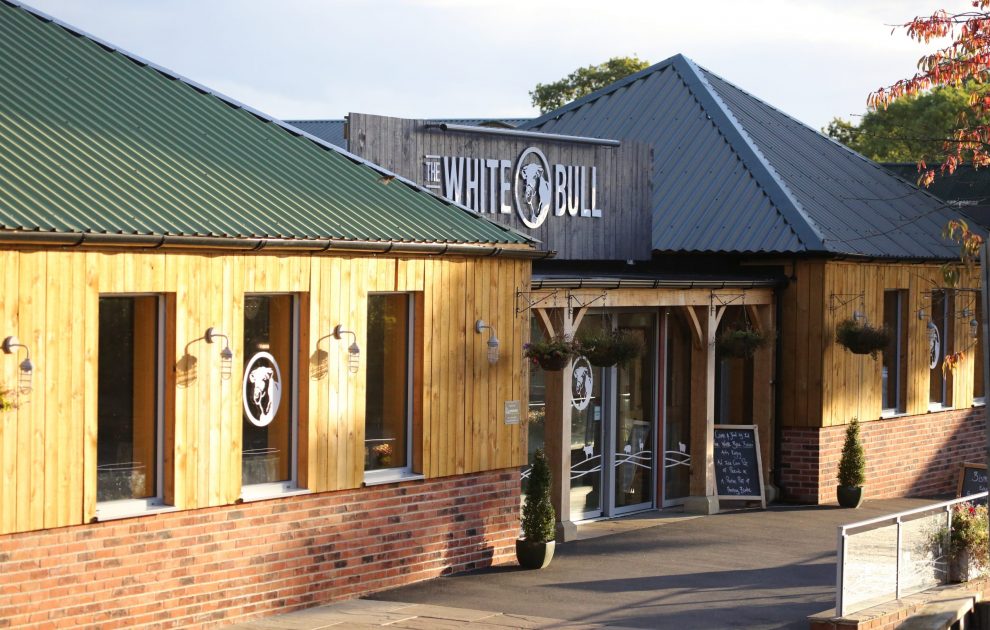 Afternoon Tea in The White Bull
Our scrumptious afternoon teas are served Monday to Saturdays after 3pm.
This delicious plate features freshly cut sandwiches filled with prawn and crayfish plus home cured ham with mustard mayonnaise. It also includes pork pie, scotch egg with cheese and our quiche of the day.
It is also served with a miniature chocolate eclair, raspberry cheesecake, lemon tart, Belgian chocolate tart and macaroons, plus a homemade Yorkshire scones with clotted cream and strawberry jam with a choice of tea or speciality coffee.
For just £12.95 per person, you can join us for a truly scrumptious experience (vegeatarian options are available on request) – but slots are limited and so we advise you to prebook by calling 01226 790427.
Menu subject to change depending on seasonal availability.
Gift Vouchers are available - buy now!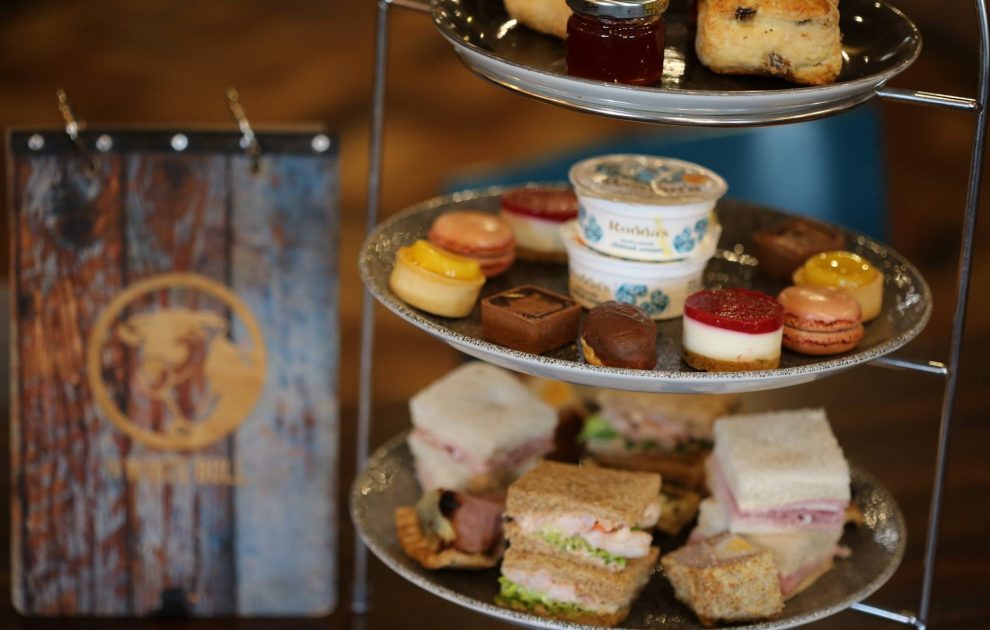 Launch of White Bull Supper Club!
Our brand new White Bull Supper Club will be launching in February with a spanking new menu.
This dining experience is aimed at budget-friendly customers who want a great value dining experience an amazing surroundings.
It's a set menu deal which means you'll have a really clear steer on how much it's going to cost you – and it's a new menu created by our chefs Paul and Chris.
Our Supper Club starts on January 31 and runs until April.
You can view the full menu on the 'View Menu' link above.
Book a table here.