The Lucky Pup – Dog Friendly Cafe
Come and bring your four-legged friends to our brand new dog-friendly cafe The Lucky Pup. Dogs are welcome inside this cafe and there's even special treats just for them.
Opening times and today's prices
Opening Hours
Open everyday and is perfect for dog walkers
Christmas Day & Boxing Day: CLOSED
Prices
The Lucky Pup is just outside the farm compound so there's no need to pay farm admission to enjoy the facilities.
We've just opened our brand new, super size dog cafe which has over 150 seats.
The Story
Will Roe was a local farmer who became known to us as Uncle Will.
Farmer Roger was a young lad of 16, struggling to make ends meet after his dad had died suddenly in 1958.
Neighbouring farmer Will took him under his wing and helped put him on the right track.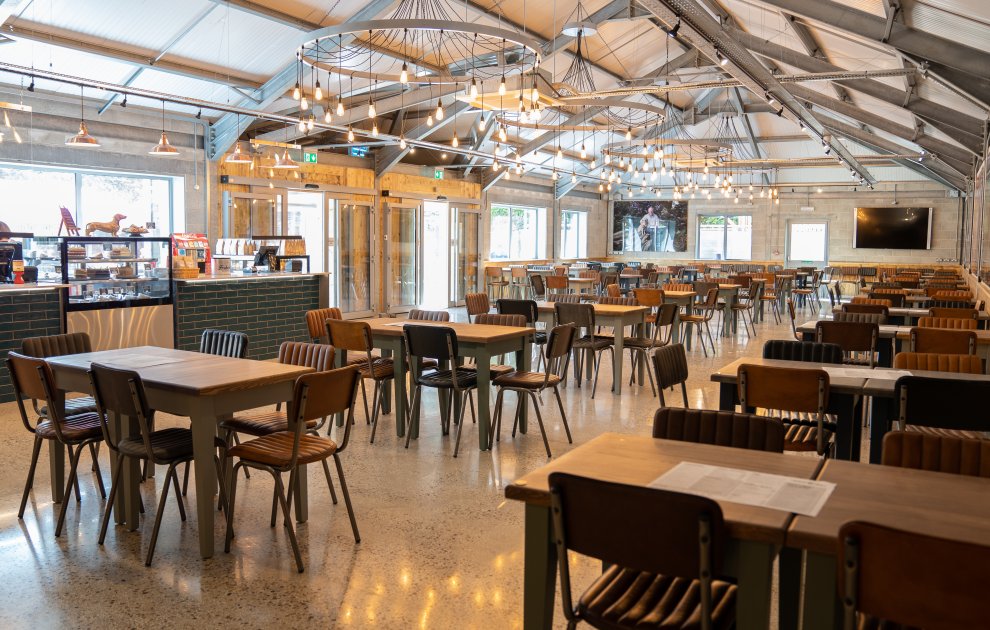 When Will retired he sold off his farming equipment and Roger bought an old trailer as he'd "borrowed it so many times, it owes me nowt."
Along with the trailer, Will trusted Roger with Lassie, his faithful sheepdog.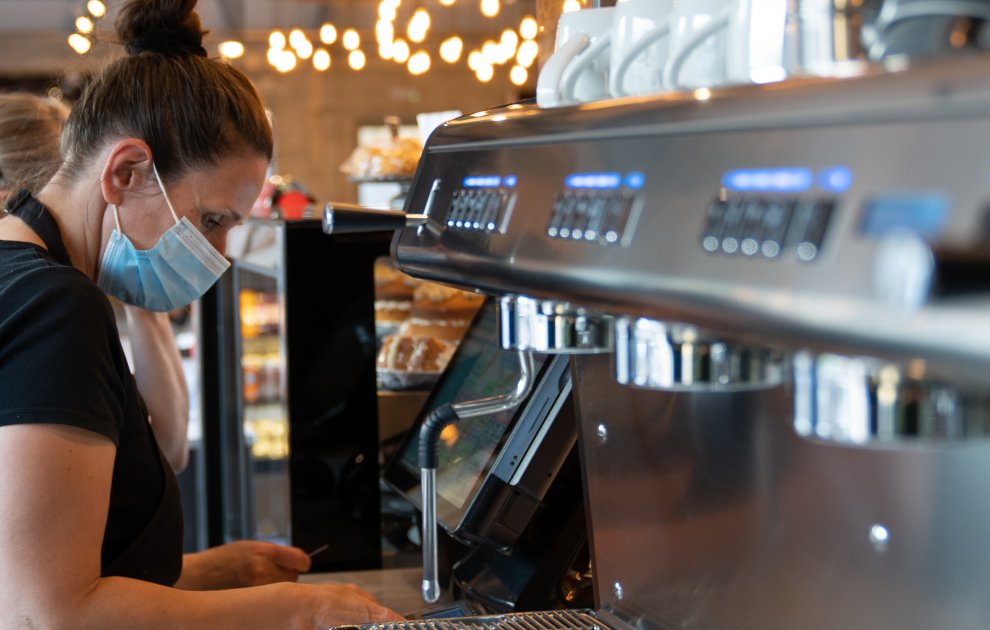 Lassie settled in and Roger liked her so much he decided to have a litter of pups. Lassie gave birth to 4 pups but it was evident something was wrong and Lassie was taken to the vets.
Two pups were born two days after the rest. One was stillborn and another, a pup who became known as Flossie, was very lucky to survive.
Although she was lively, friendly and affectionate, as she grew it became obvious that the delay in her birth had left her a little slow to learn.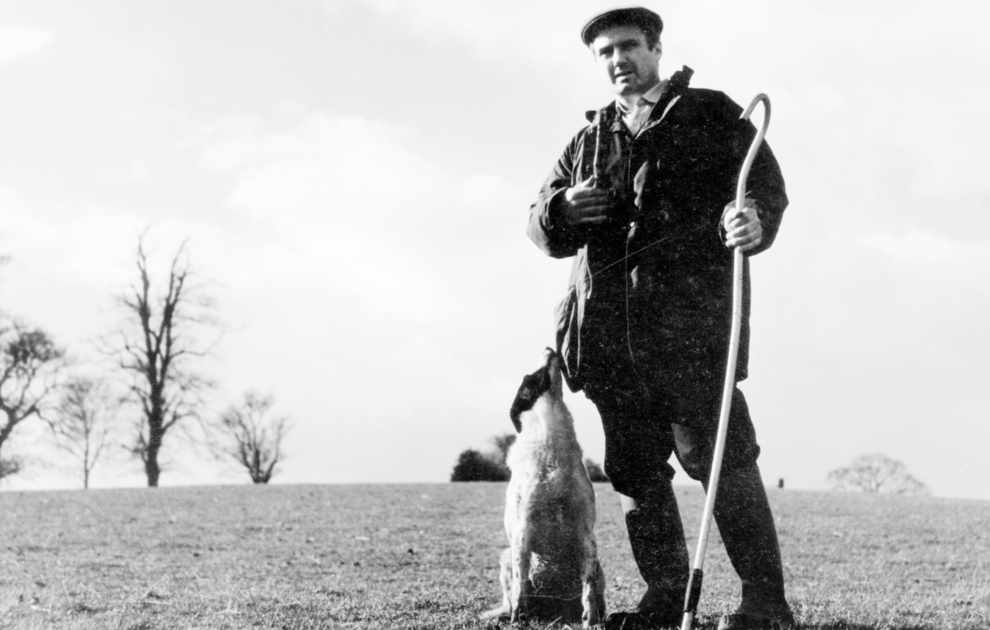 So, rather than the pick of the litter, Roger ended up falling for little Flossie.
She was a lovely dog and really looked the part, dropping to the ground and crouching low as soon as she saw a sheep. Steering her in the right direction was sometimes a different matter.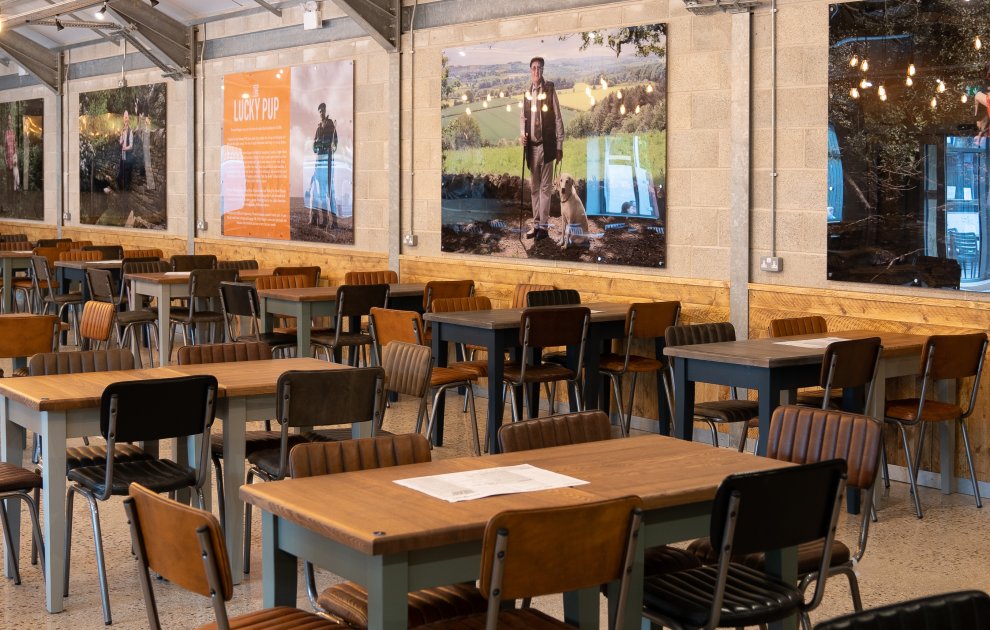 Despite her difficult beginning and shortcomings with sheep, Flossie became a much loved part of our family and lived a long and happy life.
With Roger's care and patience she became the trusted partner every farmer needs.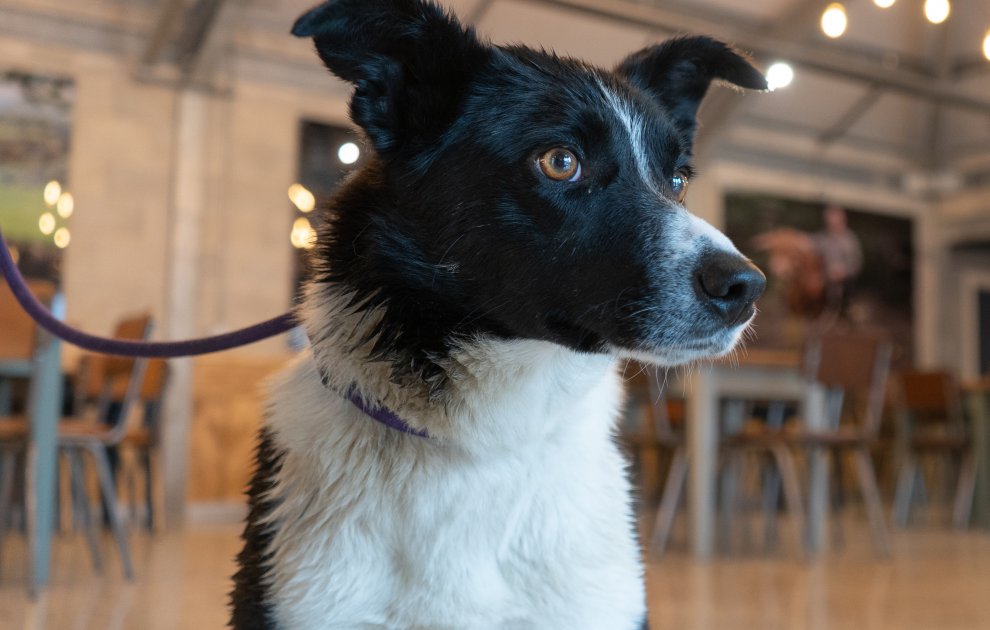 Now our dog friendly restaurant, The Lucky Pup is named in her honour and provides a welcome for you and your pampered pooch. A place with culinary treats, not just for you but for your dog too.