Health Care Checkup Day! - August 5
FREE visitor health checks at Cannon Hall Farm – thanks to the University of Huddersfield.
Get Set Goal will be setting up outside our Roundhouse from 10.30am to delivery a free health check to visitors.
The health check is completed by student nurses and includes:
Blood pressure
Heart rate
Respiratory rate
Temperature
Oxygen saturation test
Just go to the pop up stand and the nurses will assist you.
Note: You need a valid farm admission ticket to access the farm compound.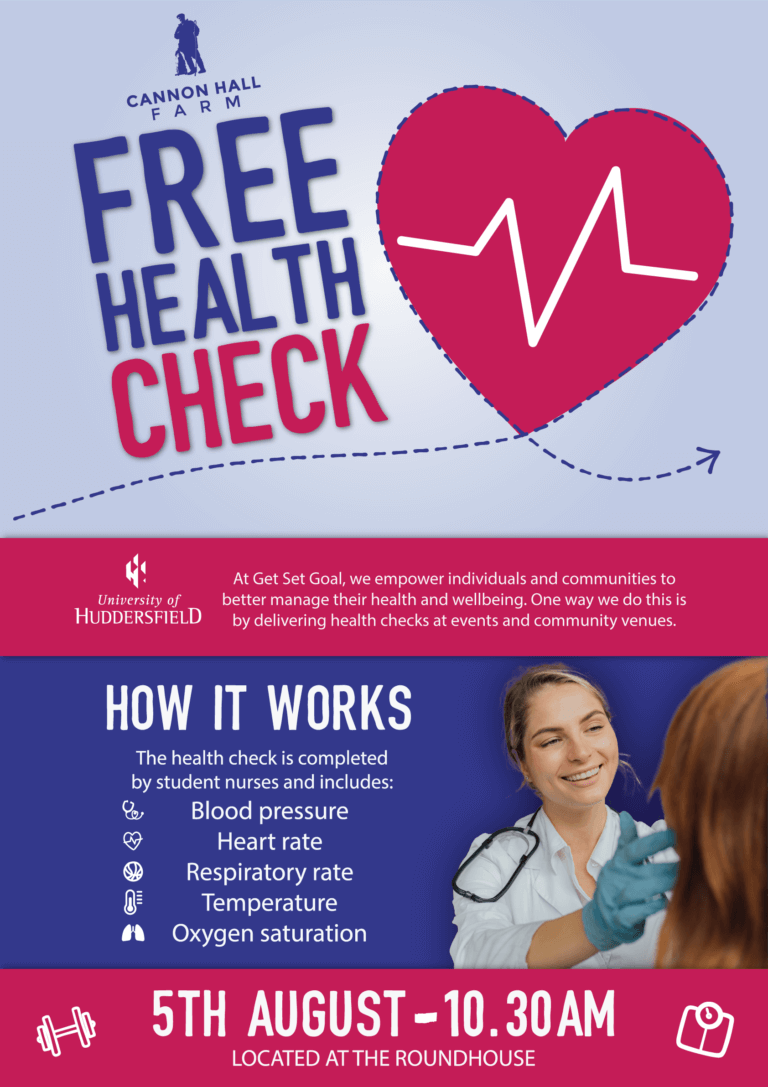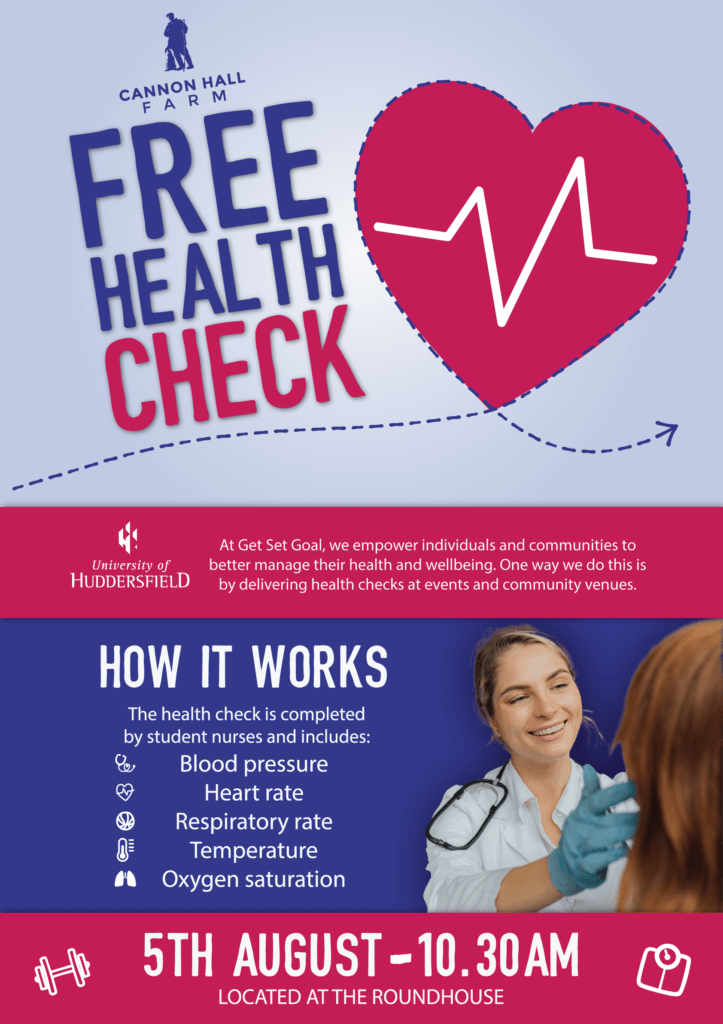 Event date
August 5th 2023
Location
Cannon Hall Farm, Bark House Lane, Cawthorne, Barnsley, S75 4AT