PJ Masks Come to Cannon Hall Farm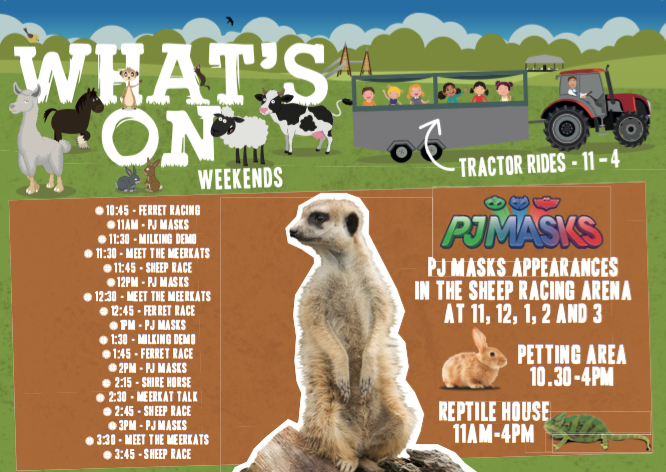 Into the farm to save the day!
Calling all young heroes – Catboy and Owlette from PJ Masks will be coming to Cannon Hall Farm on October 7 and 8.
The young heroes will be finding the right time to fight crime and making personal appearances at intervals throughout each day.
There will be no additional charge to see Catboy and Owlette – it is all included in your farm admission price.
You can also take part in all the usual farm fun, which includes a packed programme of sheep and ferret racing, milking demos, meerkat talks, Shire horse talks and tractor trailer rides.
Book your farm tickets online now.